Peaceful? Calm? Today it is, but Ambleteuse has not always been this way. The fishing village has forgotten the twists and turns of history, and now only remembers its golden years, those which saw the construction of pretty seaside villas here and there. Even if today this resort is more family-friendly than bourgeois…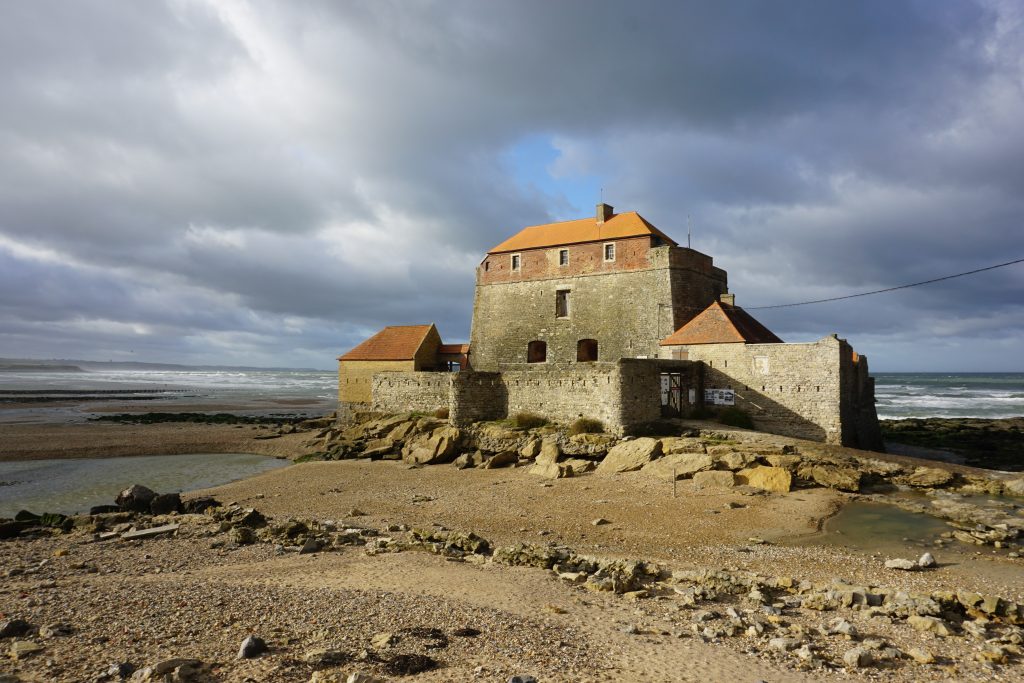 Ambleteuse, a turbulent history! 
Already, in the time of Julius Caesar, this was a strategic location right across from England. Long afterwards, in the 16th Century, Henry VIII of England built two strongholds here to keep the Kings of France at bay, whilst Louis XIV commissioned Vauban to build a fort to protect the construction site of a war port that was never completed.
Napoleon I also spent time in Ambleteuse. He even had the river Slack estuary modified and a port built here with a view to invading England. Although he finally abandoned his plans, Ambleteuse did not escape the turmoil.  
During the Second World War, Fort Vauban was remilitarised by the German army and artillery bunkers were installed by the TODT organisation.
Quite a past then! Accustomed to turning the pages of history, Ambleteuse is now home to a fascinating museum of the Second World War.
A fishing village and Belle Époque seaside resort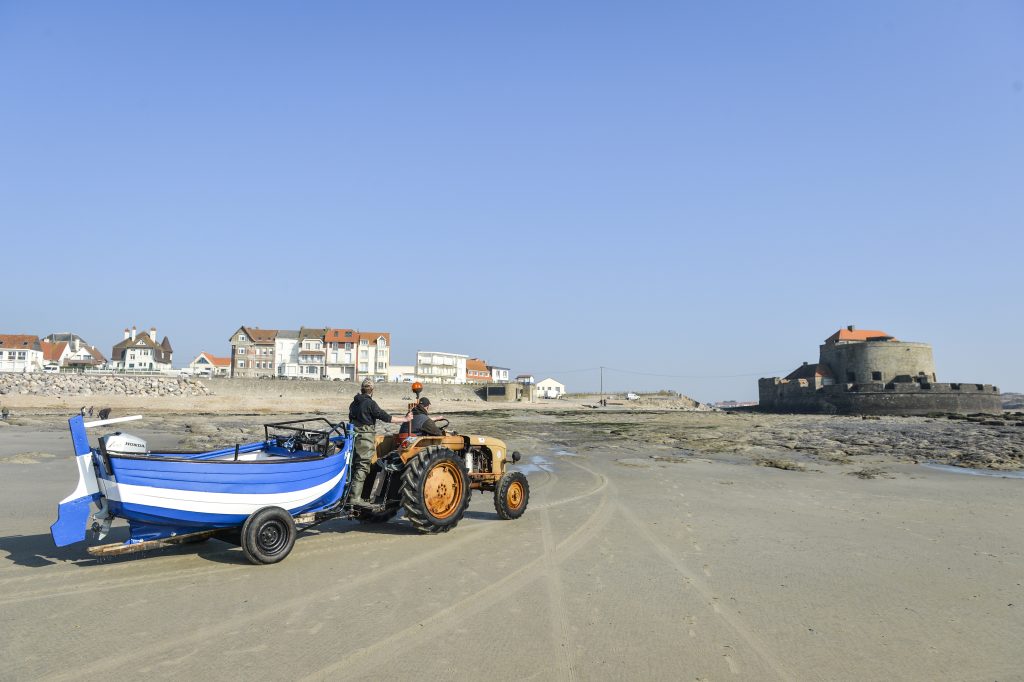 On the face of it, Ambleteuse looks like a small fishing village on the edge of the Slack estuary. Quiet, hard-working and somewhat remote…it was until the late 19th Century and the arrival of the bourgeoisie from Lille and Paris. This passion for swimming in the sea turned Ambleteuse into the perfect place for a holiday, with a large hotel, tennis courts and pretty Belle Époque villas nestled among the trees or along the seafront. Les Flots, Rayon Vert and Villa Robinson… some of them are still there, reminding us of those glorious years and giving the resort that slightly old-fashioned atmosphere which is also part of its charm. 
Ambleteuse seawall and beach 
Today, Ambleteuse is a discreet, authentic village that has been spared extensive concrete developments. On its seafront, with no tall buildings, restaurants or shops, you can scan the British coastline on the horizon. You can stroll along the sea wall with your family and, in summer, visit the ice-cream vendors who know how to keep things simple.… 
Yes, it's true; Ambleteuse doesn't boast the vastness of other beaches, especially as it is split in two by the River Slack, which flows gently into the sea. Pebbles at high tide, sand at low tide, but above all the light! Subtle, ever-changing, it offers a different spectacle in each season and at every hour. 
Ambleteuse is best enjoyed at dusk when the sun sets on the horizon and casts its dying light on Fort Vauban.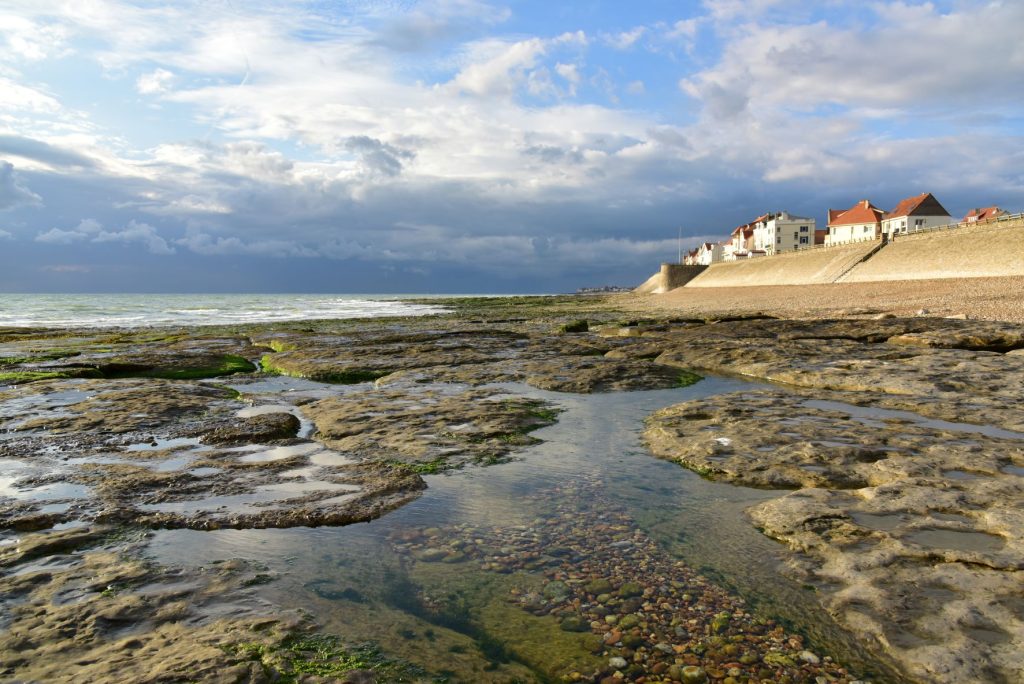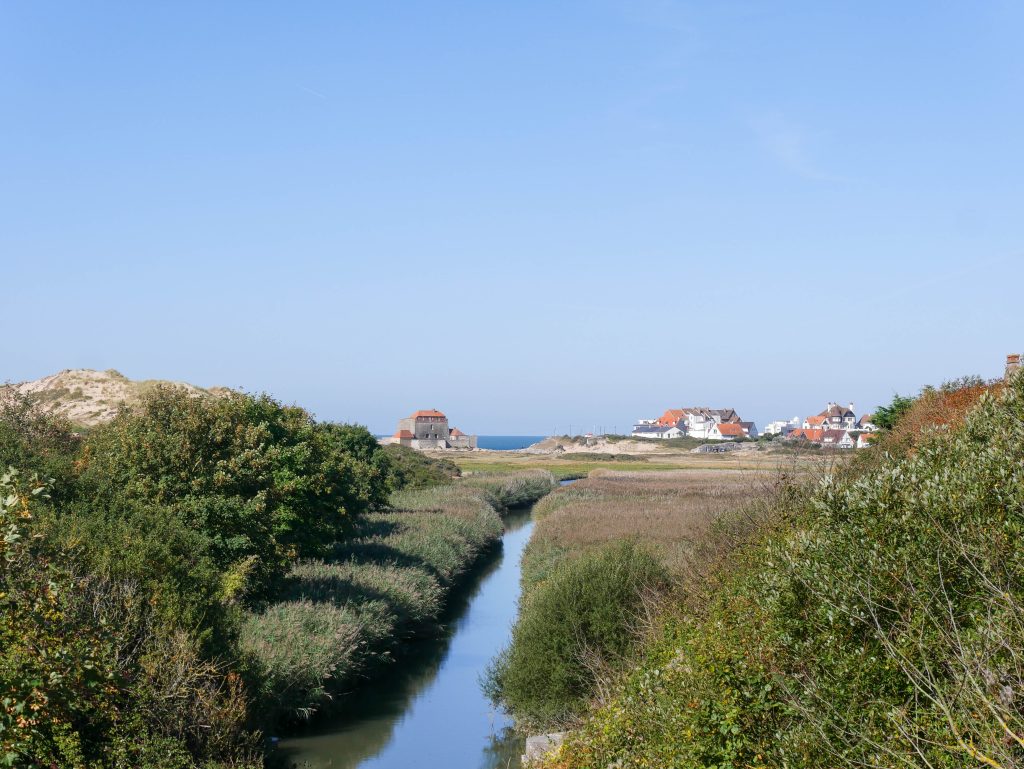 Highlighting the Fort Vauban of Ambleteuse
This Vauban fortification, the only one still standing on the coast between Cherbourg and the Belgian border, is truly something to be proud of. Surrounded by the sea at high tide, it is worth a visit, isolated as it is from the world on a rocky promontory. And on stormy days, the battle against the sea is a sight to behold! Powerful waves besiege it and literally crash onto its sides. Fortunately, the Association of the Friends of Ambleteuse Fort, who have owned it since 1967, have carried out extensive reinforcement works. It opens its doors to the public during the summer months in order to raise awareness because today, Ambleteuse is above all this; a 17th Century military mastodon, the darling of photographers, which has so many stories to tell…