Step into the French gardens
Just across the Channel from Kent's Garden of England, it is no surprise that Pas-de-Calais boasts some of the most beautiful – and unusual – gardens you'll find in France. In a landscape that ranges from wide sandy beaches, dunes and coastal marsh to wooded river valleys, historic towns and WW1 battlefields, the gardens are equally varied.
Some form the grounds to beautiful chateaux, while others are modelled on their English neighbours.
Some take inspiration from history with formal parterres and clipped topiary, while others are thoroughly modern and incorporate art and sculpture into their designs.
Some use flowing borders and native species to attract wildlife, while others boast more unusual plant collections.
All are delightful and their owners are keen to welcome you in to explore.
Whether you are a plant enthusiast, a weekend gardener or just want to smell the flowers and enjoy a stroll in beautiful surroundings, Pas de Calais has plenty to tempt you through the garden gate.
Les Jardins de Séricourt : a peaceful garden tour
"These are gardens for every season," says Guillaume Gosse de Gore, owner of Les Jardins de Séricourt. Guillaume grew up with the gardens, which were founded by his father in the 1980s, and he went on to study at the prestigious Versailles School of Landscape Design near Paris. Guillaume's understanding of plants and his creativity in using them show through in every aspect of the gardens.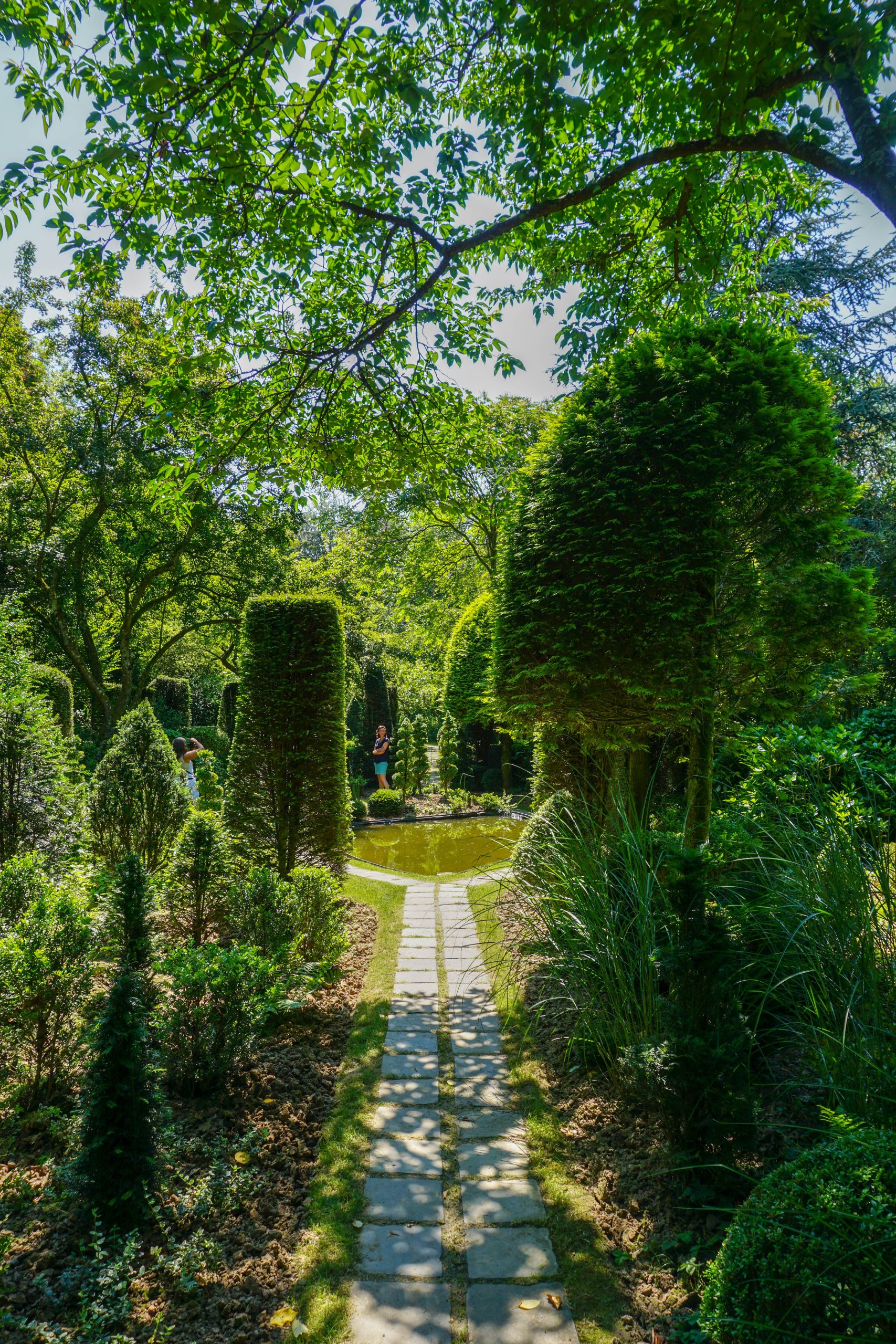 They are works of art. His passion for this corner of Pas de Calais is equally clear: the moving war and peace gardens are inspired by the area's chequered history as a theatre of war, while the 'peace' cathedral of roses is dramatic whatever the season, but in summer is a fragrant celebration of this romantic bloom. Topiary gardens are playful and structured while the first collection of over 300 Japanese roses in Europe is the star of the show in a garden that takes inspiration from Japan. This area plays with the concept of 'the beauty of the void,' allowing space for your eye to rest as well as offering movement and interest.
"Each garden that makes up Séricourt balances structure and informality," Guillaume says, "playing with light and offering botanical interest throughout the year."
Need to know:
The gardens are open from April to November from Thursday to Sunday but group bookings can be arranged all year round. Guided tours are available in English and there is a printed route guide in English available on request. The exhibition space, tearoom (serving drinks only) and gift shop on site are free to visit.
Check opening times and upcoming events or plan your visit at www.jardinsdesericourt.com
or ring +33 (0)321 036442.
---
Château Flore, the maze garden
With a hornbeam labyrinth set over three quarters of an acre, 480 English lavenders and an extensive hydrangea collection, the gardens surrounding Château Flore in Humeroeuille are blossoming under the care of current owners Ithaca and Alexandre de Boncourt. The castle has been in Alex's family since it was built in 1717. It survived being gutted during the French Revolution in 1789 and occupation by the Luftwaffe in World War Two, who were launching V1 and V2 attacks on southeast Britain from the surrounding countryside.
The current gardens were created by Alex's father, who is still very much involved in their care, and they are being lovingly developed by the family into a series of vignettes, all with views back to the castle. Alex and Ithaca are working towards national collection status for their hydrangeas, which are at their best from June to mid-August. With neat parterres close to the chateau and wilder areas beyond, the garden includes many specimen trees and a medicinal and edible arboretum. "The skies here change all the time and the light in the garden can be incredibly lovely," says Ithaca. "We think of it as a jewellery box to enhance the house."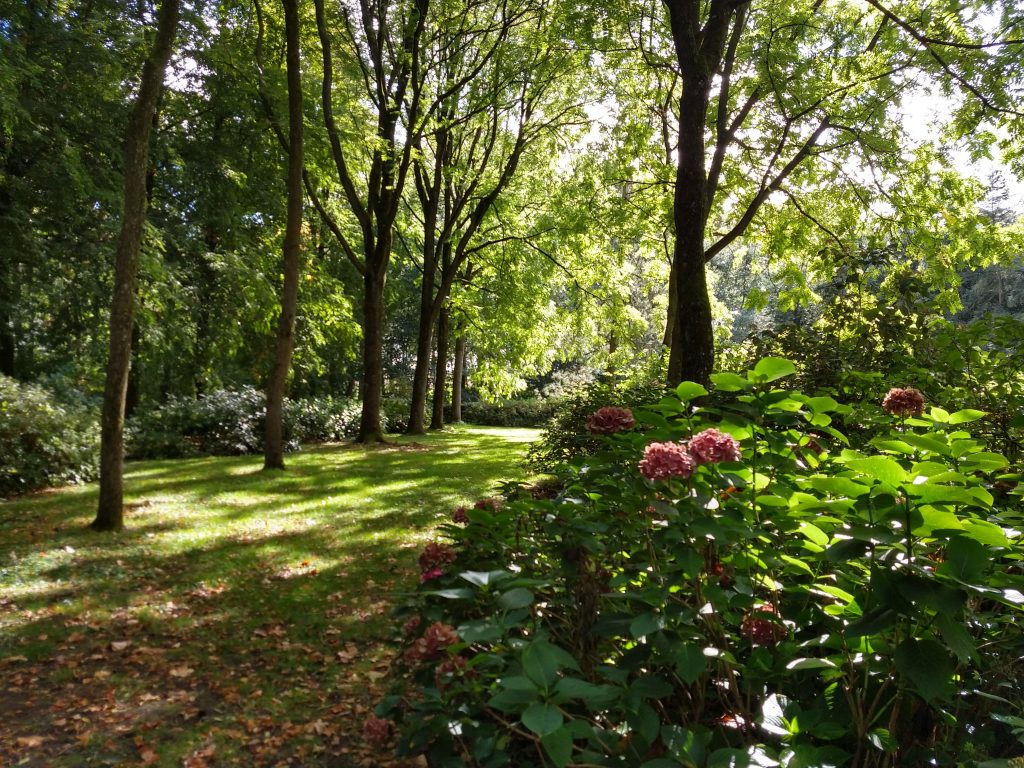 Need to know:
The gardens are open from June to September from Friday to Sunday, but group visits can be arranged all year round, with English-speaking tours and refreshments available on request. In June each year, the gardens play host to a large Fête des Plantes Brocantes, with carefully selected nurseries and antique dealers lining the shady sweet chestnut avenues and lawns. Accommodation is also available in the three-bedroom gardener's cottage.
Check opening times and upcoming events or plan your visit at www.chateauflore.com
or ring +33 (0)321 412388.
---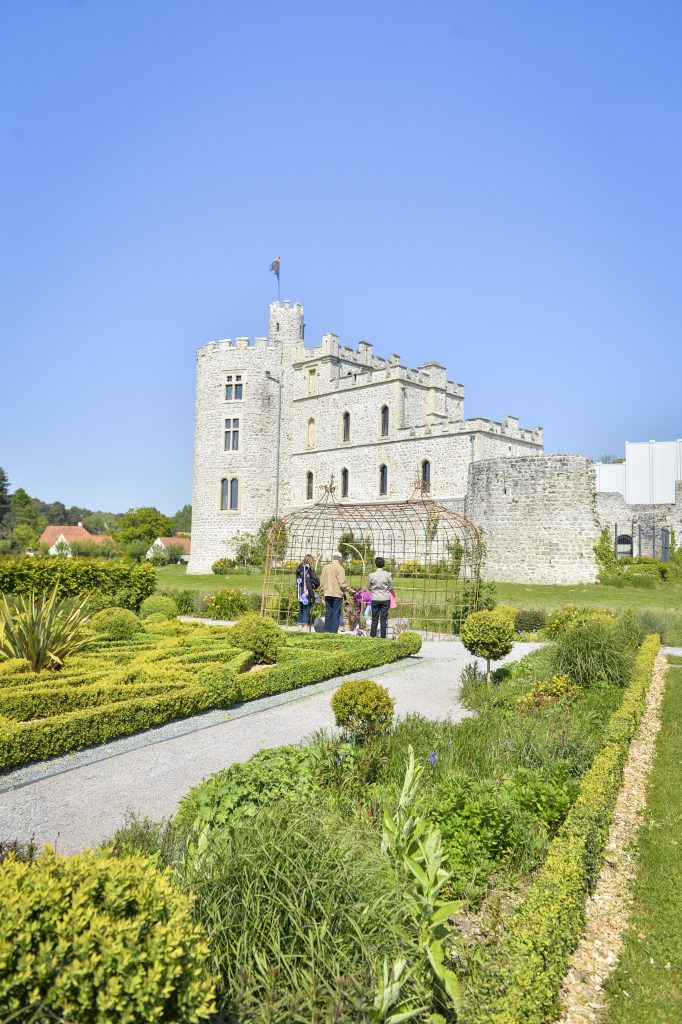 The castle garden in Hardelot
Entry to the garden at Chateau d'Hardelot, just a couple of miles from the Opal Coast, is free. Now on the edge of a nature reserve, the castle itself, which dates back to the medieval period, was largely destroyed in the 17th century. It was extensively rebuilt by English owners in the 19th century and the gardens, which sit between the old moat and ramparts, celebrate a beautifully blended French and English heritage. This is a garden of contrasts, with Tudor and Renaissance elements celebrating France's King Francois I and England's Henry VIII with formal and medicinal planting.
Need to know: The castle itself is open to the public and there is also a theatre, as well as a tea room, on site. Gardens are open free of charge.
Check opening times or plan your visit at https://chateau-hardelot.fr
or ring +33 (0)321 217365.
---
Spotlight on: Le Jardin de la Goutte d'Eau
Its name translates as a the 'drop of water' garden and, set close to the Opal Coast's marshes, this little garden is a celebration of moisture-loving plants in a series of English garden-style rooms.
Owned for over 30 years by Jean-René and Nadège Delcroix and set over three quarters of an acre, the gardens include a pond, vegetable gardens, a rose garden, seating areas and quirky decorations in some of the garden buildings. There is even a little gîte on site if you want to extend your stay.
Need to know: Open from May to September, group visits can be arranged.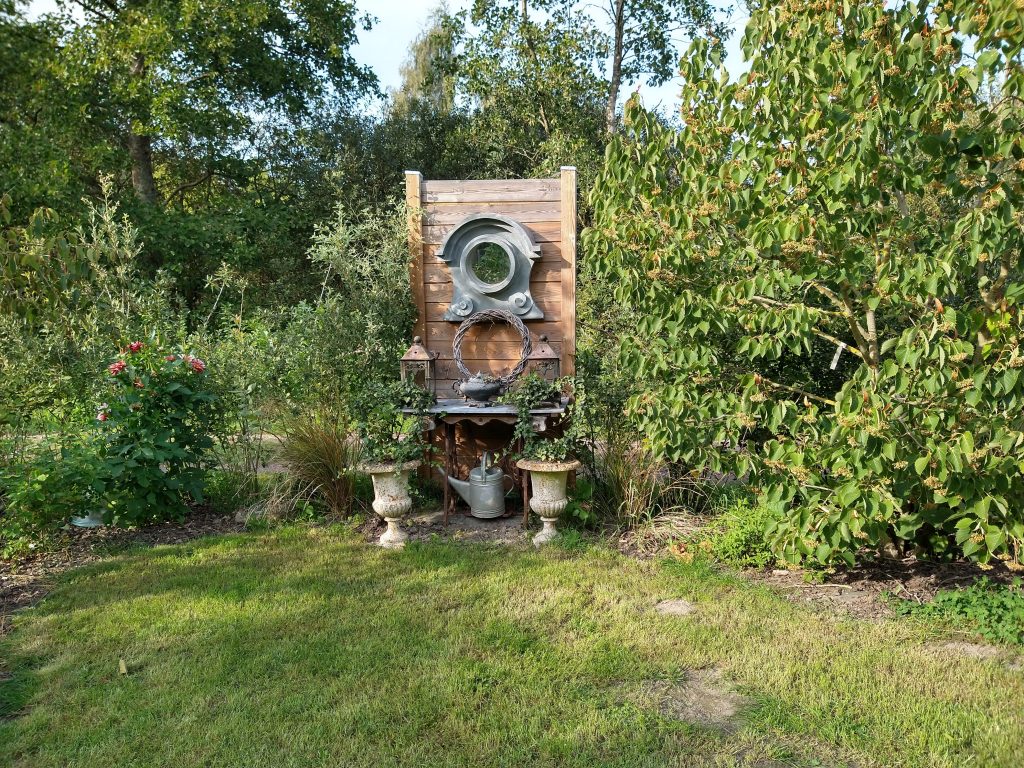 Check opening times or plan your visit at www.lejardindelagouttedeau.com
or ring +33 (0)321 860182 or +33 (0) 680 896671
---
Suggested Itinerary
10am – Les Jardins de Séricourt. Séricourt is about an hour and 25 minutes from the ferry port or Eurotunnel in Calais. Allow around two hours for your visit.
12.30pm – Lunch at Le Cour de Remi in the village of Bermicourt, the restaurant is about a 20-minute drive from Séricourt. It offers traditional French cuisine in a light and open restaurant. There's a fixed price three course menu available. Check opening times or book at table at www.lacourderemi.com or ring +33 (0)321 033333.
2.30pm – Château Flore The castle is a five-minute drive, or a 30-minute walk, from the restaurant. Allow around two hours for your visit.
Visit the official site for the gardens of the Hauts de France region :
www.jardins-dhdf.com
Article written by Sarah Daly