Climb to the summit
of
a
slag
heap
The most popular mining heritage sites in Pas-de-Calais :
Loos-en Gohelle, the tallest slag heaps in Europe
In Loos-en-Gohelle, the twin slag heaps are the tallest in Europe, standing 186m above sea level.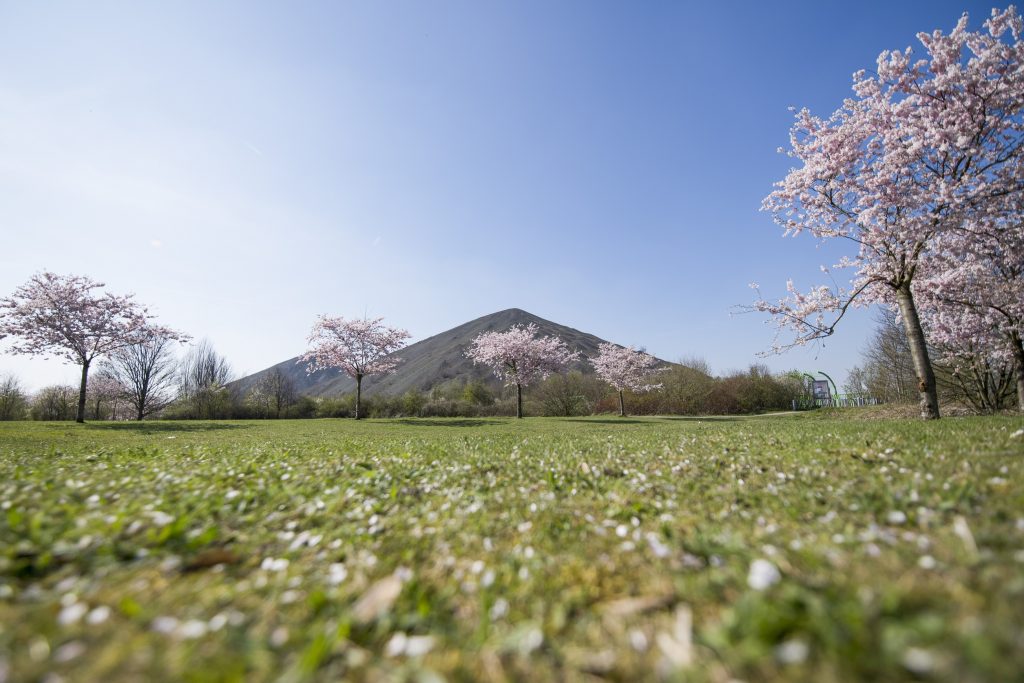 Adapted to make it possible to climb, slag heap n°74a provides an amazing 360° view across the entire mining region.
A platform about half-way up allows you to take a break and, for brave souls, it is possible to continue to the summit (be warned: the path is steep!).
Access is from the car park at Base 11/19, rue Léon Blum in Loos-en-Gohelle.
When industrial heritage meets natural reserve
Classified as a 'Sensitive Natural Area' by Pas-de-Calais Council, slag heap n°75 in Pinchonvalles is the longest in Europe: 1.5km long and 500m wide. This is also one of the richest slag heaps in ecological terms: here you will find more than one hundred species of plants, birds, lizards and amphibians.
With its two stairs and winding track, the slag heap of Pinchonvalles provides 3 walking trails ranging from 1.5km to 5km.
Access is from the car park at Madeleine Bres de Liévin day-care centre, rue d'Avion.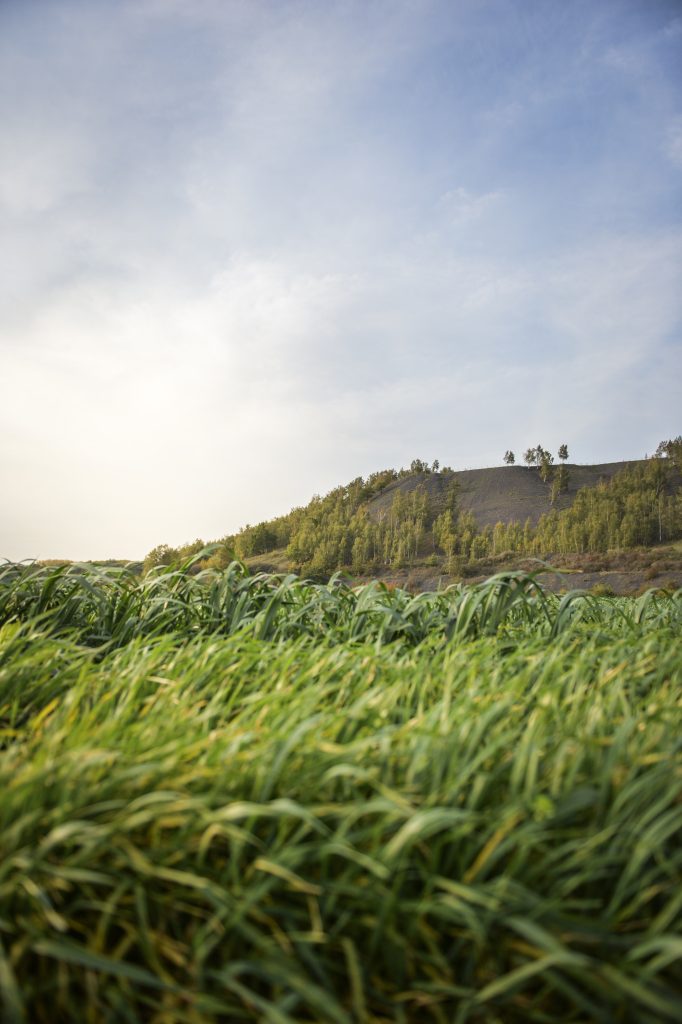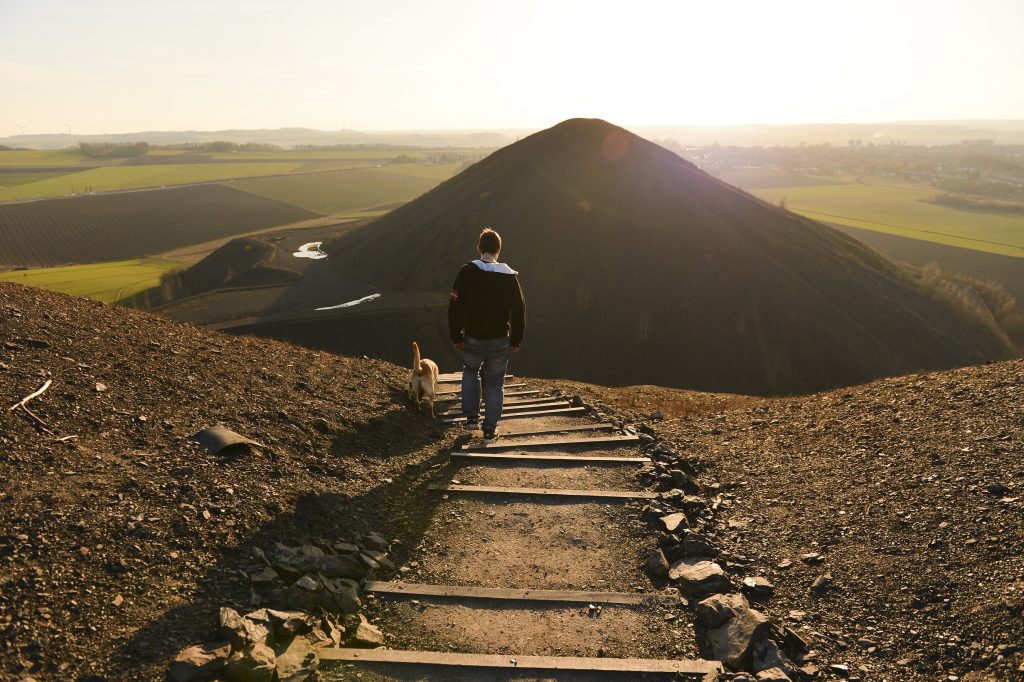 Stroll on the slag heap with a view of Arras
The shale heaps of Pays à part, Haillicourt
Slag heap n°2 in Haillicourt rises to 180m above sea level. Along with its twin, slag heap n°3, it dominates the landscape for miles around.
420 steps have been cut into slag heap n°2, allowing visitors to reach the summit and its belvedere that provides an unparalleled view of the hills of the Artois and the chain of slag heaps.
Access from rue de la Lampisterie in Haillicourt.
Slag heap 110 at pit 9-9bis, Oignies
Slag heap 110 is far from being the most imposing, but it is ideal for a stroll, a jog or a spot of Nordic walking.
From its summit 70m up you will enjoy a magnificent view across the entire mining site of Pit 9-9bis, one of five major mining remembrance sites.
Access along Tordoir Path at Oignies.