The "Route 66", quirky trip in Pas-de-Calais
You've heard of Route 66, the road that runs from Chicago to Santa Monica in the USA.
But have you heard of Route 62, a road that snakes through the department of Pas-de-Calais and lets you explore 16 unmissable sites?
Take time to explore some of these sites and enjoy some truly memorable adventures for the whole family.
An unusual visit in a 2CV : Les Belles Echappées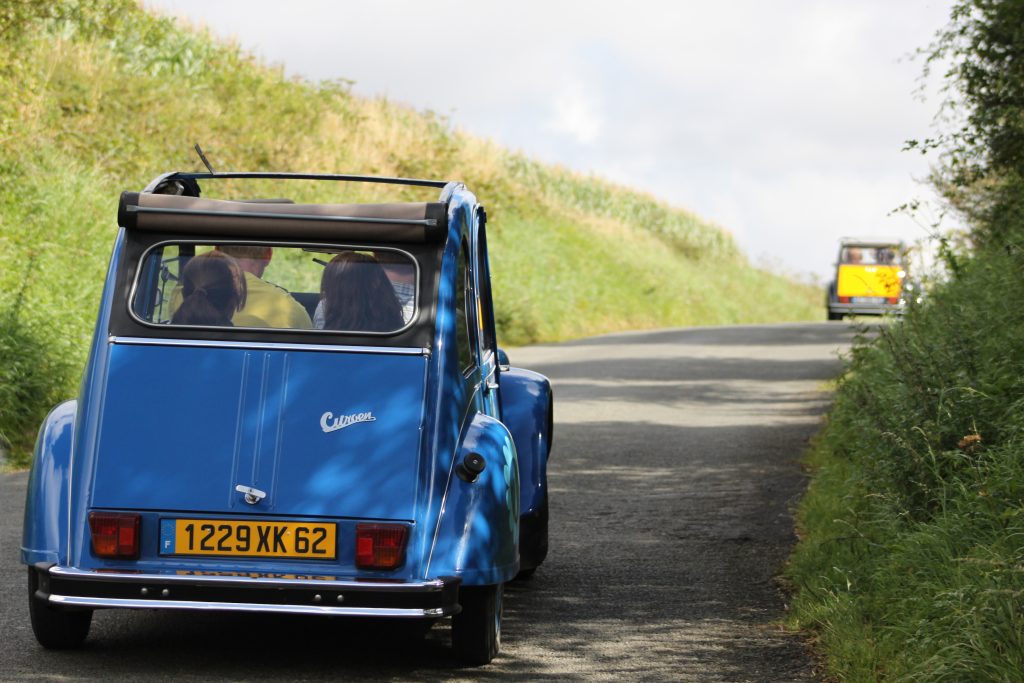 This is an adventure that is sure to make an impression!
Enjoy a discovery trip across the Audomarois and the region in original and vintage-style aboard a Citroen 2CV, VW Combi or Mehari. With Les Belles Echappées you can also set out for an eco-friendly day out thanks to a Vespa Calessino, e-Solex, e-bikes, beach cruiser bikes or tandems! To combine the pleasure of the open road and discoveries, a road atlas is provided before you set off. This is an original and quirky way to explore the Pas-de-Calais area.
The latest members of the collection: a guided visit to explore Saint-Omer and its market gardening suburbs at the wheel of the most beautiful e-scooter in the world (Ruffians) and the Beer Route aboard a VW Combi.
1 chemin des Murs – Ferme de l'Abbaye – 62500 Clairmarais
Tel. 00333 21 98 11 72
bruno@les-belles-echappees.fr
www.les-belles-echappees.fr
Kids attractions in Pas-de-Calais
Laby Parc
A whole world of leisure and nature to enjoy with the family!

Children can enjoy a corn maze or one made of wooden fences. On the programme of festivities are karting, water-balls that let you walk on water, treetop trails, obstacle courses, zip wires, Xtreme Jump, mini-golf, inflatables, giant water slides, plus a playground for young children!
But also: Bubble football for children and adults, giant inflatable trails for adults, bumper boats on the water for children, tube sliding courses. On site: free parking, fast-food outlets.

Route d'Etaples – 62170 Saint-Josse
Tel. : 00336 15 60 31 66 contact@laby-parc.fr
www.laby-parc.fr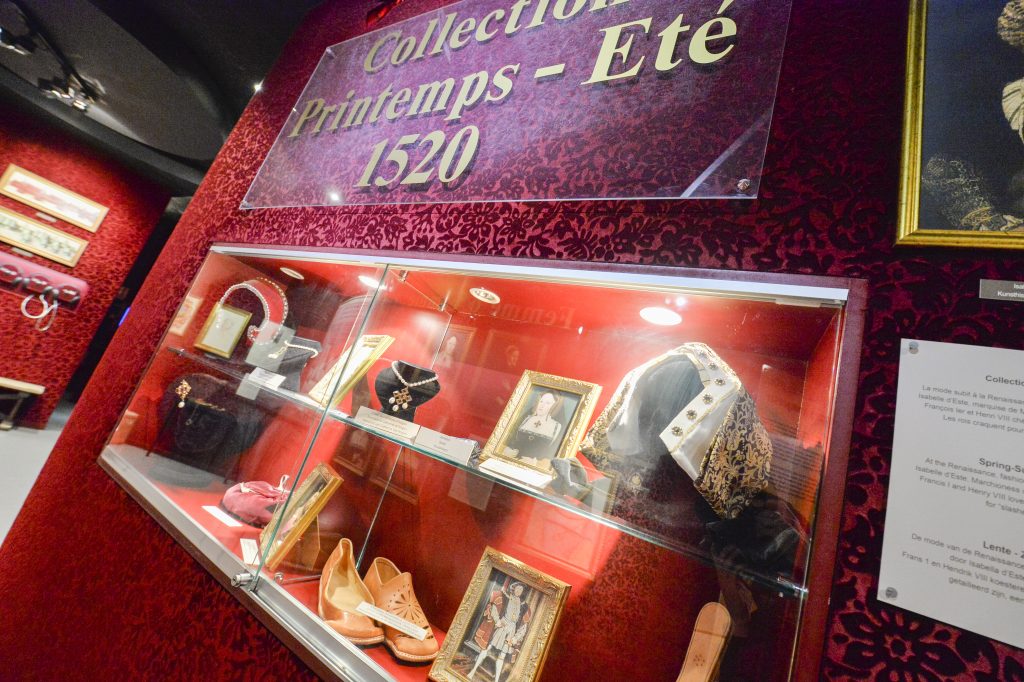 Tour de l'Horloge
The clock on this tower will take you back in time in the footsteps of Sigfrid the Viking, Henri VIII and François I…
You can explore history in an original and amusing way: handle and smell spices, sail aboard a Drakkar, play games from yesteryear and even try on the clothing of a Viking, a knight or a princess… You are sure to fall in love with this visit that is really tailor-made for families.
Please note: the museum organises educational workshops during the school holidays.
Rue du Château – 62340 Guines
Tel. 00333 21 19 59 00
contact@tour-horloge-guines.com
www.tour-horloge-guines.com
Dennlys Park
With a variety of over 30 attractions and entertainments, Dennlys Parc is one of the best theme parks for a family day out. You certainly won't get bored here!
On land, on the water, in the air: anywhere is ideal for having fun. Let yourself be thrown around by a motorised tubing buoy or even aboard a boat in the midst of a storm, soar to a height of around 20 metres in a hot-air balloon to discover a view of the park, step aboard the Furio mine train for a 300-metre trail with some dizzying drops.
And if you need a break after all that excitement, head for the playground in which children can have fun in perfect safety; but leave time to try out the new activities: crazy bikes that will make you fall about laughing, an old-fashioned carrousel that will transport you to a fascinating fantasy world and not forgetting the interactive Desperado 4D cinema, the medieval zone… What a fantastic day out!
11 rue du Moulin – 62560 Dennebroeucq
Tel. 00333 21 95 11 39
contact@dennlys-parc.com
www.dennlys-parc.com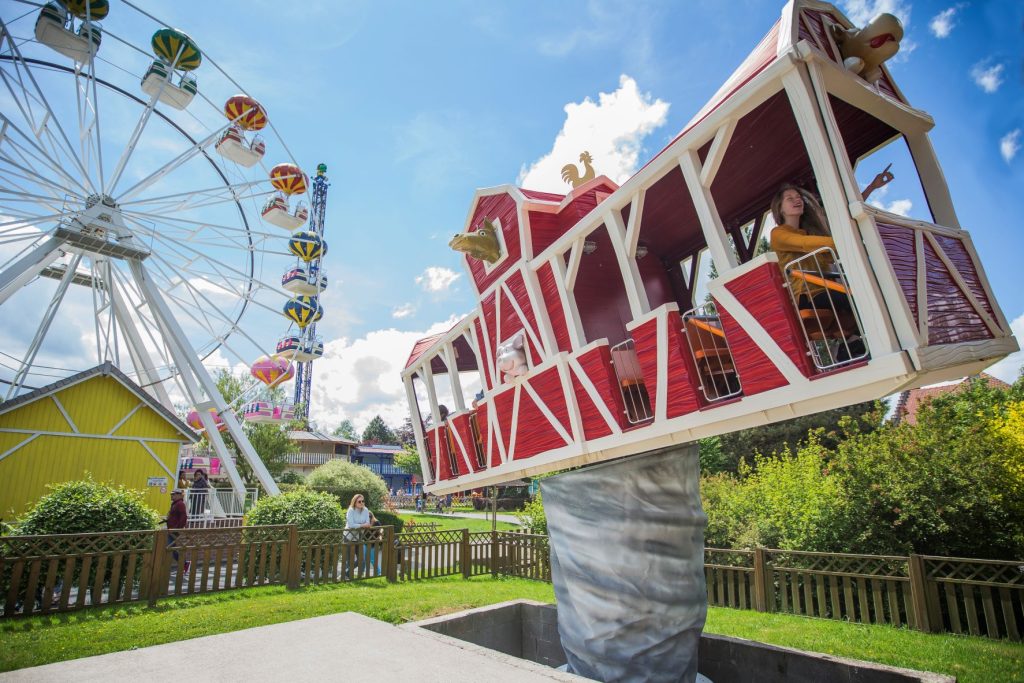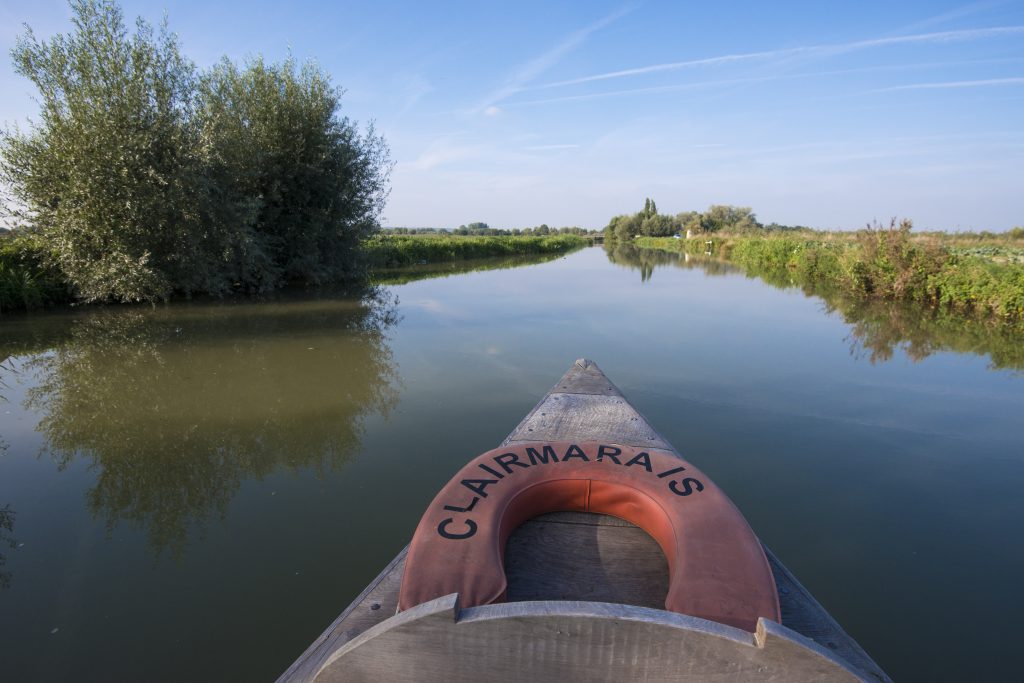 O'Marais boat tours
A maze of canals. Set off to explore the 'Little Venice of Pas-de-Calais'. Step aboard a boat, a canoe or even a themed sightseeing cruise to navigate the shallow waters of the marshes. Nature lovers and birdwatchers can arm themselves with a pair of binoculars to better observe the wildlife, whilst those who love flowers can admire a wide variety of species that can be spotted across the region: willows, cauliflowers, marshland vegetables…
You may have already gathered that after just a few moments you will be seduced by the unique atmosphere of the marshes. You will feel far removed from everything, incapable of imagining that the city could be so close.
Halte Fluviale – 3 Rue du marais – 62500 Clairmarais
Tel. 00333 21 39 15 15
info@isnor.fr
www.isnor.fr
Adventure and sporting experiences in Pas-de-Calais
Rando Rail biking
Setting off from an old railway station, these funny machines with pedals offer a chance to escape that's totally different from the usual train journey! Two trails run along a former railway line that reveals the landscapes of the Pays de Lumbres for an amusing escapade that doesn't require too much effort for the whole family to enjoy.
Also available on site: three treasure hunts on foot with Bivouac Ô Rail (overnight stay in a hammock).
Rue de la Gare – 62380 Nielles-les-Bléquin
Tel. 00333 21 88 33 89
rando-rail@rando-rail.com
www.rando-rail.com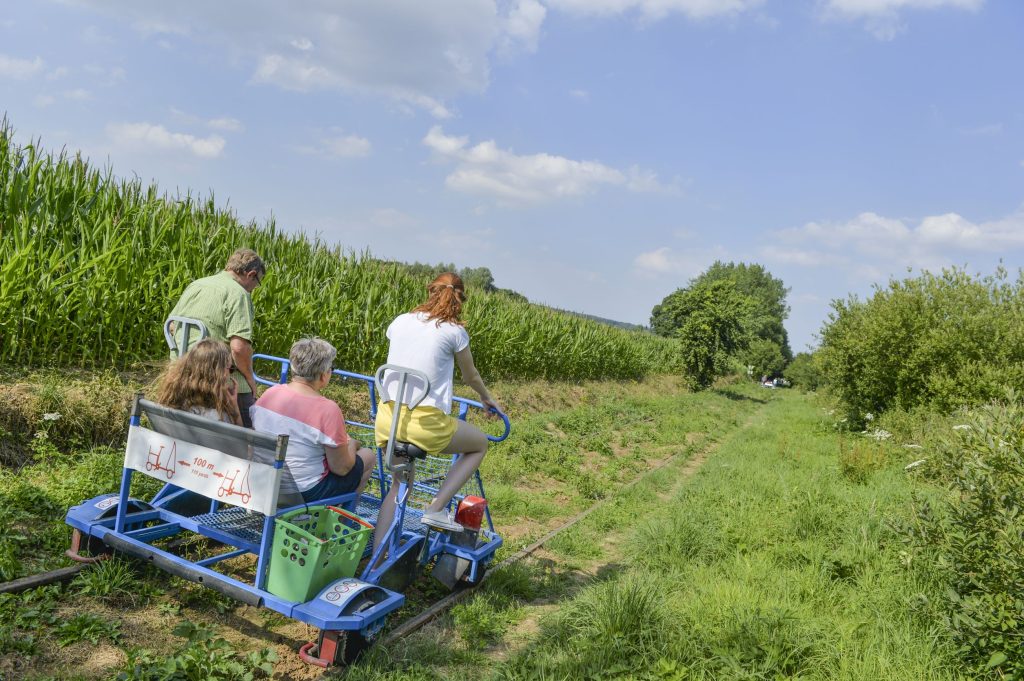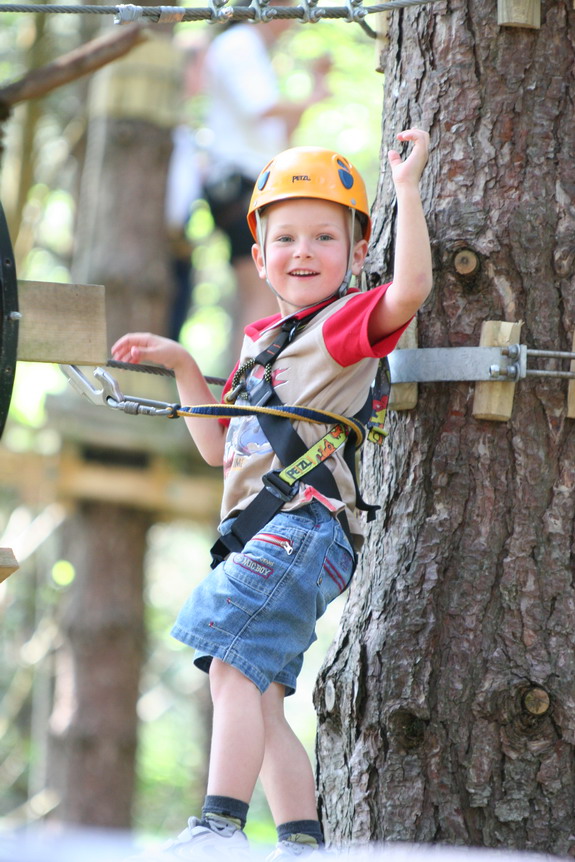 OpalAventure
Finding an activity that your children will love, from teenagers to the little ones, is made possible thanks to Opalaventure! Cycling through the trees, surfing, barrelling, cargo nets, rope bridges, zip wires… Across seven hectares, the dozen or so trails set up in the treetops are perfect for the whole family. Baby trails and kids' trails (5-8 years) with professional instructors, discovery trails, adult trails for big kids… there is something to suit all ages and all types.
Chemin des bateaux – 62176 Camiers-Sainte Cécile
Tel. 00336 81 64 23 42
opalaventure@gmail.com
www.opalaventure.com
Sharing WW2 history with children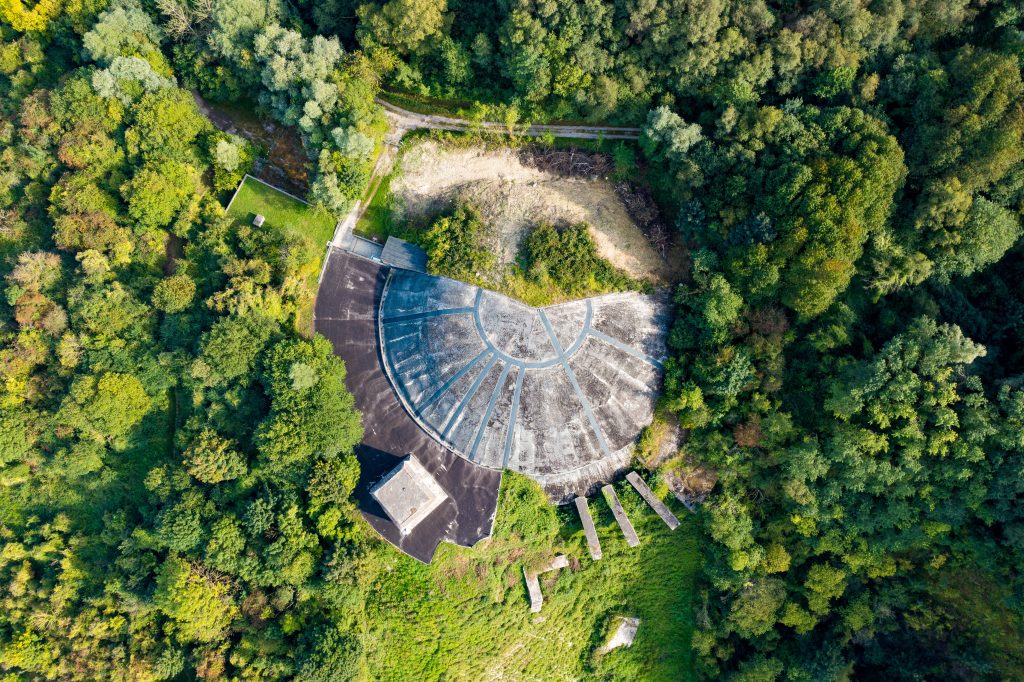 La Coupole, history centre and 3D planetarium
This History Centre is unique in Europe and plunges the visitor into the heart of World War II. The underground city constructed in 1943-1944 by the German army, crowned with a concrete dome 5 metres thick, recounts the tale of a destructive project that was never completed: the creation of a base from which to launch the V2 Rocket designed to destroy England. You will discover two visitor trails devoted to 'secret weapons' and 'life under the occupation'. Continue your visit at the 3D Planetarium and set off on a voyage through time and space in a 360° bubble.
Rue Clabaux – D210 – 62570 Wizernes
Tel. 00333 21 12 27 27
lacoupole@lacoupole.com
www.lacoupole-france.com
The fortress of Mimoyecques secret V3 base
Also known as the 'London Cannon', this underground German base was meant to serve as the Launchpad for the V3 cannon designed to target London. The site was hit by the Royal Air Force, ending its threat to London and the Allies. The visit reveals the impressive vestiges of this facility, and is only open for six months of the year. That is because it is also a Regional Nature Reserve and home to the largest colony of hibernating bats north of Paris.
Lieu-dit Mimoyecques – D249 – 62250 Landrethun-Le-Nord
Tel. 00333 21 87 10 34
mimoyecques@terredes2caps.com
www.mimoyecques.fr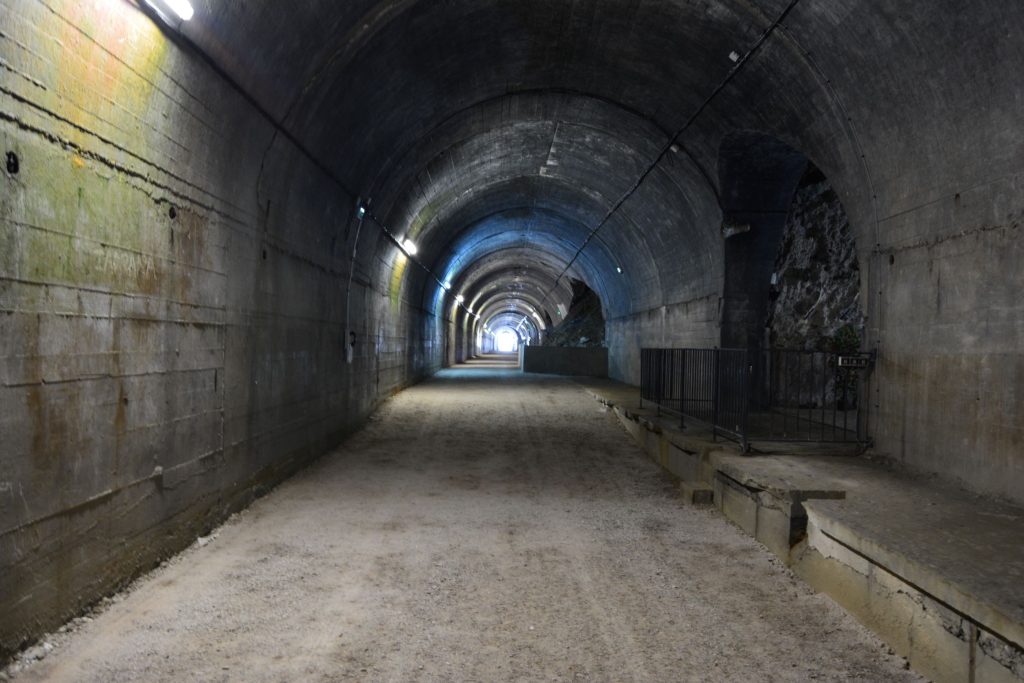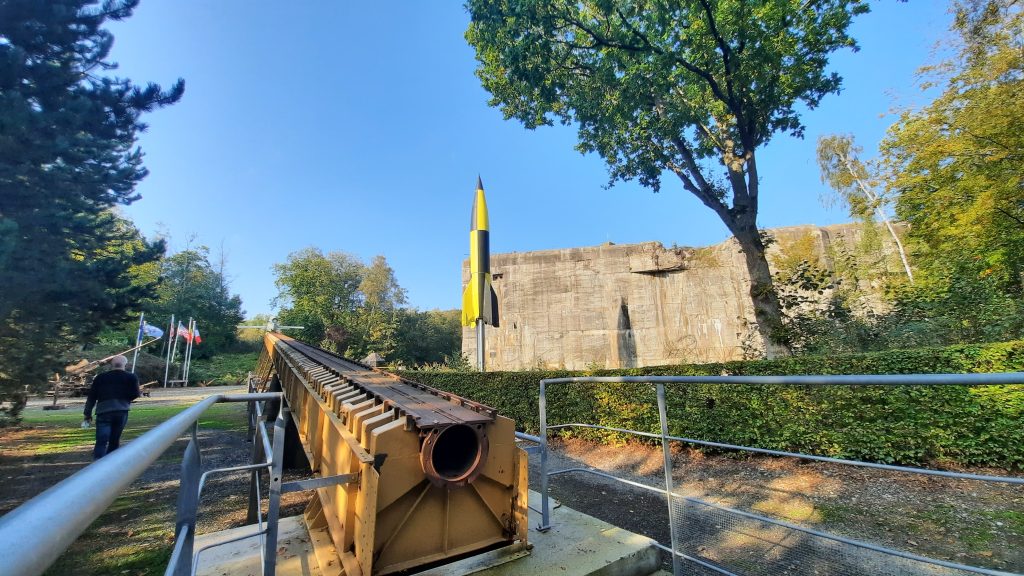 The Eperlecques bunker
This is an unmissable site for all history buffs. Near Saint-Omer, in the heart of the Forest of Eperlecques, the largest bunker in northern France (100,000m³) stands in the middle of a park that is dotted with countless machine guns and other unusual weapons. Built by the Germans in 1943 to serve as a launching base for V1 and V2 rockets, the 1h30 visit recounts a major chapter in the history of France. A 45m long launch pad with a V1 that is ready to fire has been preserved. This is an instructive and fascinating visit.
Rue du Sart – 62910 Eperlecques
Tel. 00333 21 88 44 22
leblockhaus@leblockhaus.com
www.leblockhaus.com