Alongside Le Touquet, this is THE chic resort of the Côte d'Opale.  It's no surprise, since both were founded at the start of the 20th Century by John Whitley, an influential subject of Her Gracious Majesty. Although it retains a slightly British elegance, Hardelot is above all a lively family resort where you can enjoy life and recharge your batteries.  A great sporting town offering a wide range of activities, it is also a real natural treasure. With its superb fine sandy beach, remarkable forests and rolling dunes, Hardelot is nestled in an exceptional natural setting. Conviviality, art de vivre and quality of life… what else do you need?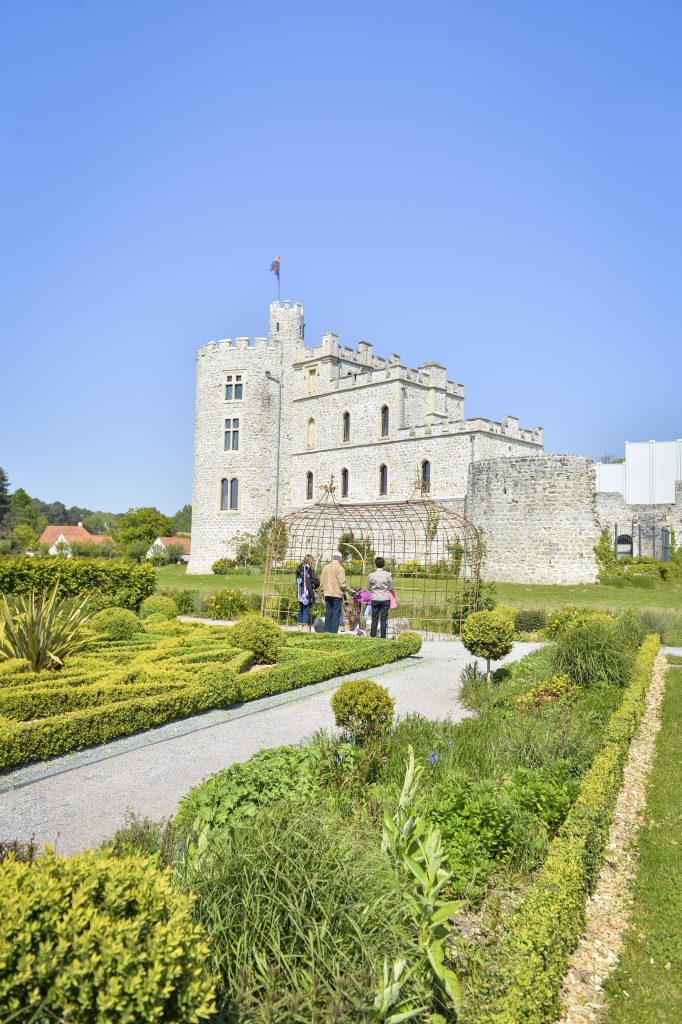 A true love story between Hardelot and the British  
After passing through Le Touquet, Sir John Whitley arrived in Hardelot in 1905 at the height of the sea-bathing boom. He wanted to make it a fashionable seaside resort but also the symbol of the new Entente Cordiale. Although he was not its builder, since 1897 he had been the owner of the Château d'Hardelot, which had been misnamed because it was actually located in Condette. This astonishing neo-Tudor style building was used as the resort's clubhouse, a sporting venue but above all a social hub.  
A century later and the Château d'Hardelot remains the main emblem of this love affair with the British because of its architecture inspired by Windsor Castle no less, its Elizabethan theatre, unique in France and, above all, the Entente Cordiale Cultural Centre, a venue devoted to Franco-British relations. 
With its typically British landscaped gardens and nearby Lake of Mirrors, the Château d'Hardelot is a little gem, and well worth a visit! 
Two marvellous golf courses in Hardelot 
It was the same John Whitley who instigated the construction of the Golf des Pins in 1906, long before the opening of a second course, Les Dunes, in 1991. Both offer superb scenery in a woodland setting, and are still very popular with British visitors to this day. 
Discover our golf course on the Golf Northern France website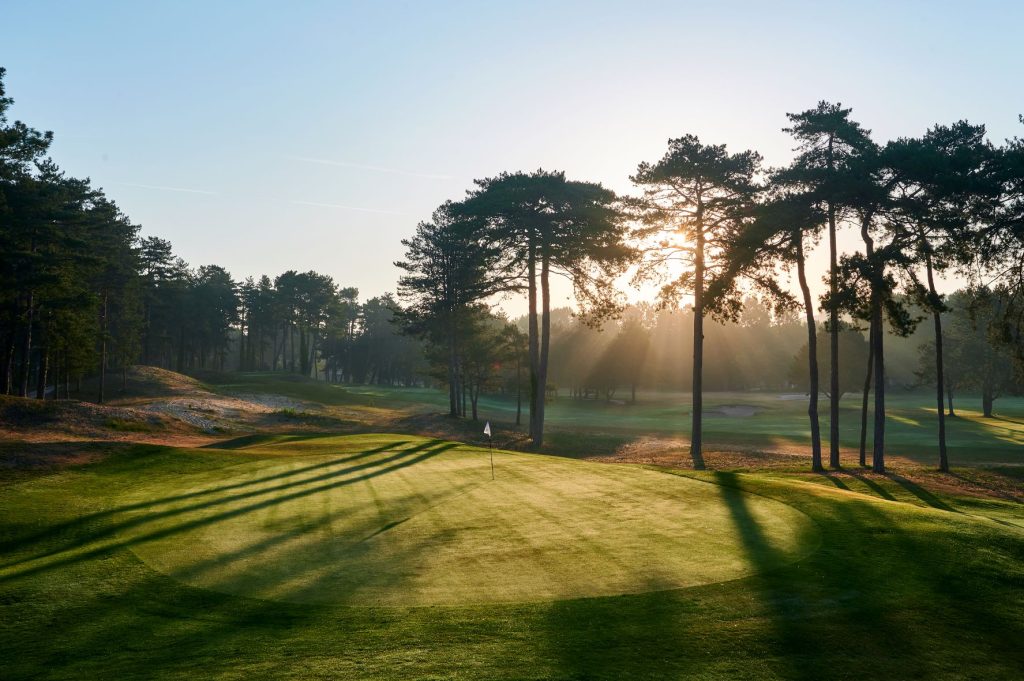 Cosy and cute seaside villas
In terms of architecture too, the British have left their mark on Hardelot. From the very beginning, some of John Whitley's compatriots had elegant villas or cosy cottages built. Among them were officers from the British Camp in Étaples during WW1, who fell under the spell of this fledgling resort.  
Although the Second World War greatly scarred Hardelot, fortunately there are still a few old villas left. Many others have been added over the decades, often plush, discreet and set in the countryside. A bike ride between the forest and the dunes is the best way to discover this seaside heritage. 
On the beach at Hardelot, you can find…
Dotted with blue and white cabins in the summer months, Hardelot's immense fine sandy beach is a real paradise for families. Its southern section is more particularly devoted to water sports, which are widespread here. Sailing, speed-sailing, windsurfing, kitesurfing, sea-kayaking, stand-up paddling, longe-côte; there is something for everyone at Hardelot. It even offers wave-skiing and surf-skiing.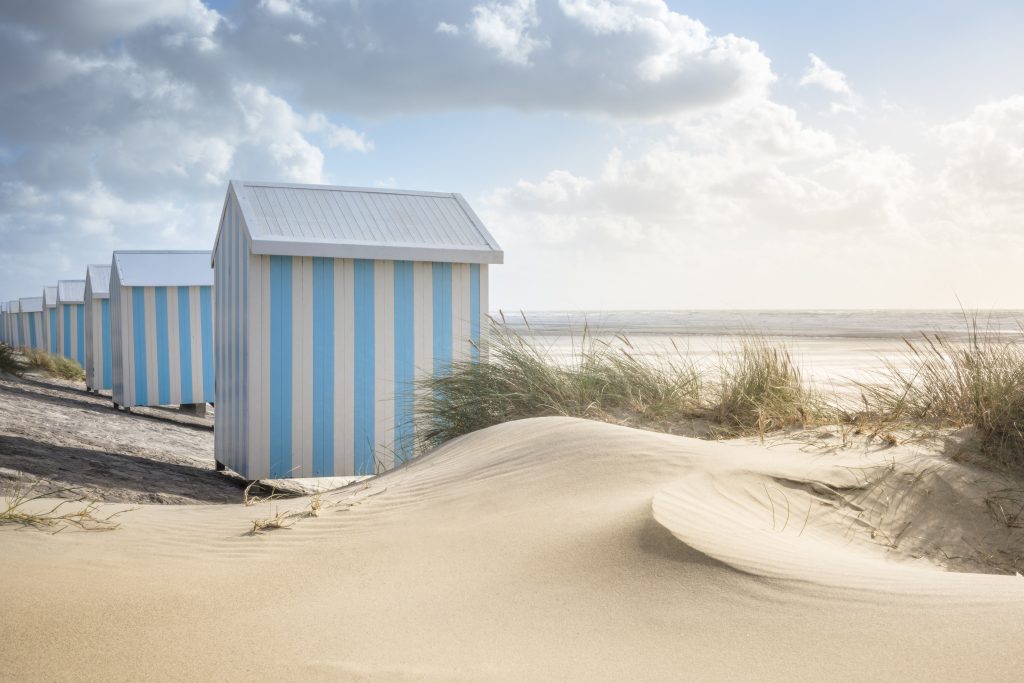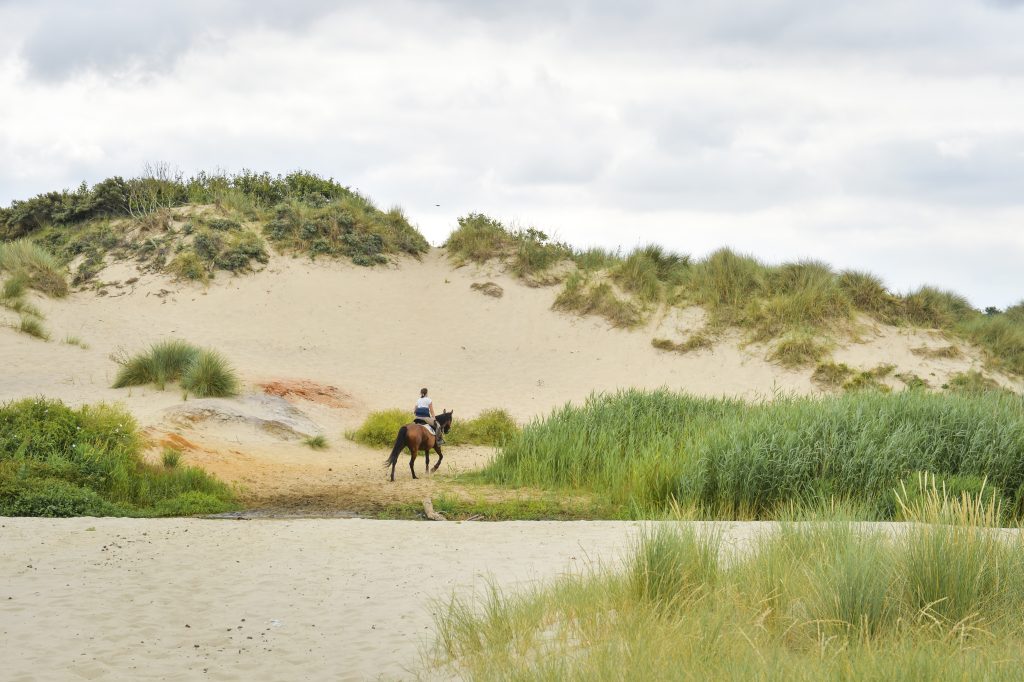 The fresh air of Hardelot
But you can also, more simply, enjoy the fresh air here by walking, riding (the resort has a large equestrian centre) or cycling. The trails lead through the Hardelot national forest to the dunes of Écault to the north and Mont Saint-Frieux to the south. The Mont Café loop allows you to walk to the Château d'Hardelot, while the Douaniers trail offers a right royal ramble with sea views as far as Cap Gris-Nez.  
With the Famille Plus label you are sure to be spoilt 
Hardelot has been awarded the "Famille Plus" label and treats children as a clientele in their own right. It organises a festival dedicated to them called Festi'Mômes during the October half-term holidays. It also hosts a great many creative workshops, shows, outings and games for these special little holidaymakers. Hardelot has a real family spirit!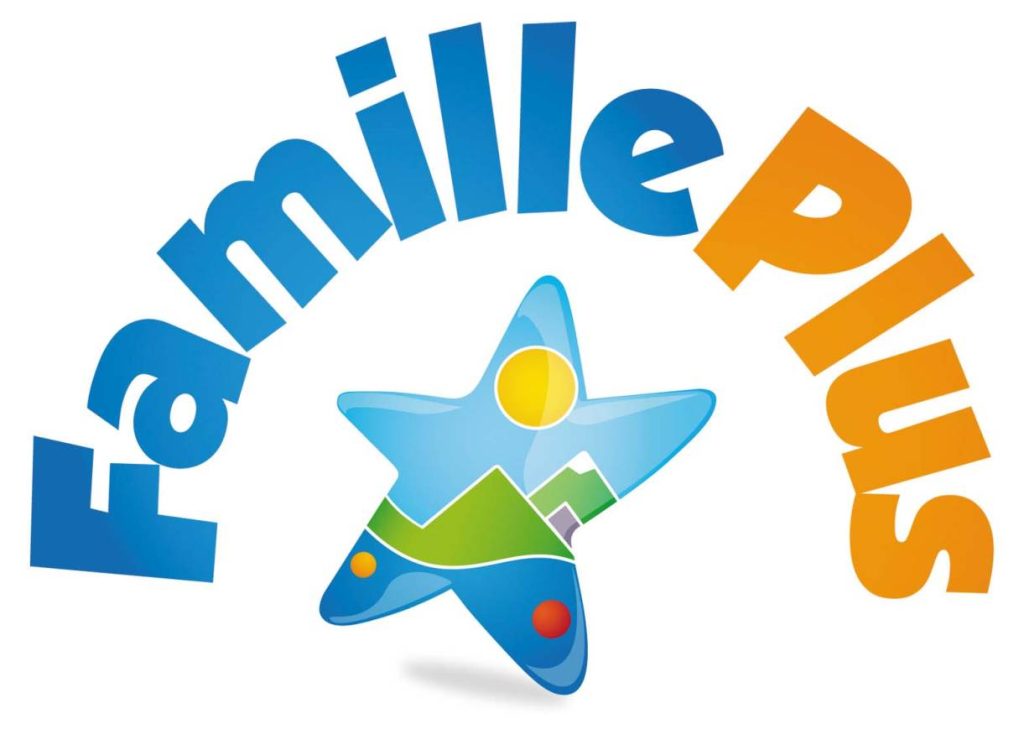 Highlighting the shops in Hardelot

Packed with entertainment and events for all seasons, Hardelot also offers the pleasure of a shopping spree in its vibrant town centre. The many shops, home décor boutiques, food artisans, art galleries and restaurants are all very welcoming and give you the perfect excuse to flex your credit card on holiday.