Quentovic visit a craft brewery in Northern France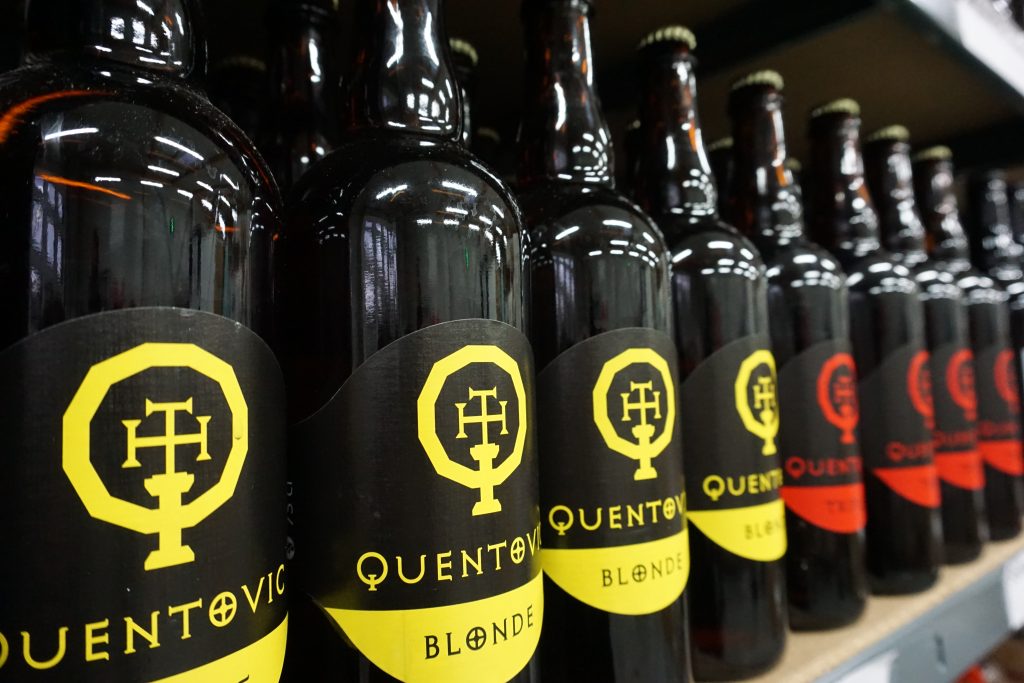 White, blonde, amber and dark beers : Pas-de-Calaisis a veritable kingdom of brewers
Whilst certain breweries date back to the 19th or 20th centuries, the Quentovic brewery at Beaurainville is much younger: Jean-Jacques and Grégoire Bouchez, two brothers obsessed with beer, took the plunge in June 2014.
Around 60 or so artisanal breweries have set up home across Pas-de-Calais, although none in the Montreuillois before them!
Demand for a local brew encouraged our two artisan beer adventurers to start producing their very own range. Following much experimentation, the recipe for Quentovic quickly found its fan base. Fruity notes, touches of acidity and floral aromas give each beer its own personality.
Quentovic is a name that has a slightly Celtic feel. This appellation is actually the combination of two words: Quento, the name of a port on the River Canche just outside Montreuil-sur-Mer, razed to the ground by Vikings in the 9th century, and Vicus, which means estate in Latin.
The cross that appears on the Quentovic logo was stamped onto the coins of that era. Quite a big history for a little beer brewed in the Montreuillois.
The beer production process explained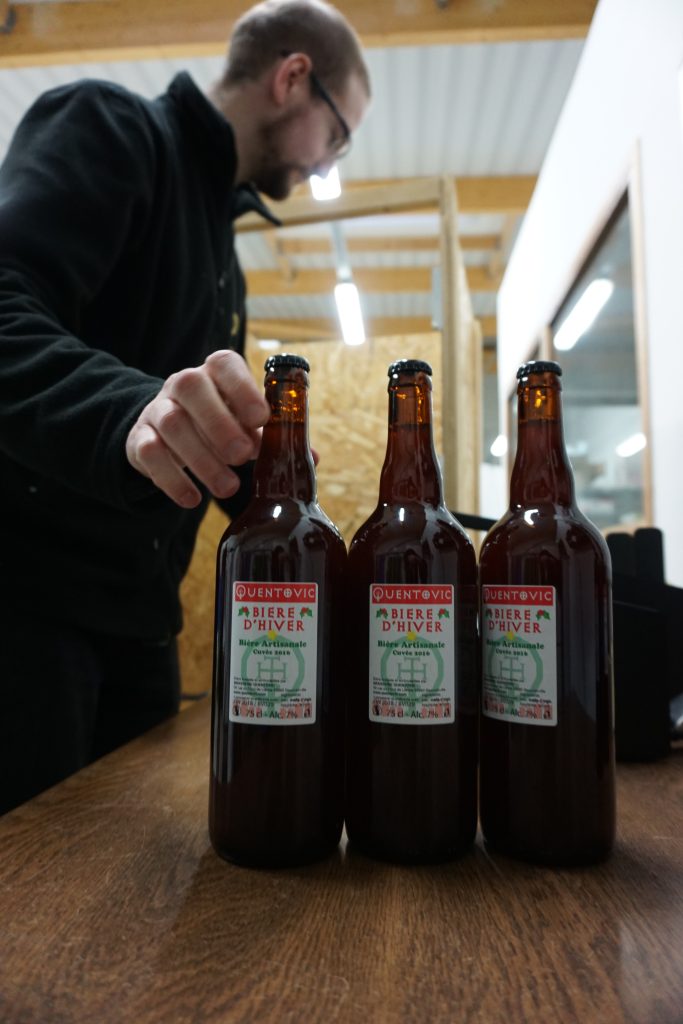 Producing a beer.
At the Quentovic brewery, 1,200 litres of beer are brewed every month: white, dark, seasonal beers and IPA (India Pale Ale) are becoming increasingly more popular in the artisanal craft beer market. For the time being, blonde, amber and triple are brewed at Aix-Noulette, home of their colleagues at the Saint-Germain brewery, according to recipes perfected by Jean-Jacques and Grégoire Bouchez.
To start with, the raw ingredient, barley malt, is crushed and mixed with water. Everything is heated until it transforms into a sugary liquid. Following an initial filtration, the hops are added. That's right, hops are merely a spice! For 200 litres of beer, you require 200 kilos of barley malt and only 200 grams of hops. Then come the stages of fermentation: a first fermentation when the yeast that is required for the production of alcohol is added, and then a second fermentation at low temperature, or conditioning phase, where the beer matures, becomes balanced and takes on all of its flavours and its bubbles.
Bottling is carried out by hand, and the beer then ferments once more for two or three weeks before being labelled… again by hand! You can then find Quentovic at wine shops, delicatessens and at some restaurants.
Growing production and future plans for craft beers
There are other projects in the pipeline.
Quentovic is becoming increasingly popular with beer lovers and production continues to grow. This success has encouraged Jean-Jacques and Grégoire Bouchez to leave Montreuil-sur-Mer and set up a brewery in more suitable and more spacious premises in Beaurainville. And the expansion doesn't stop there. In the longer term, they would like to move their entire production back to the Montreuillois.
The Quentovic brewery has only just started to set tongues wagging!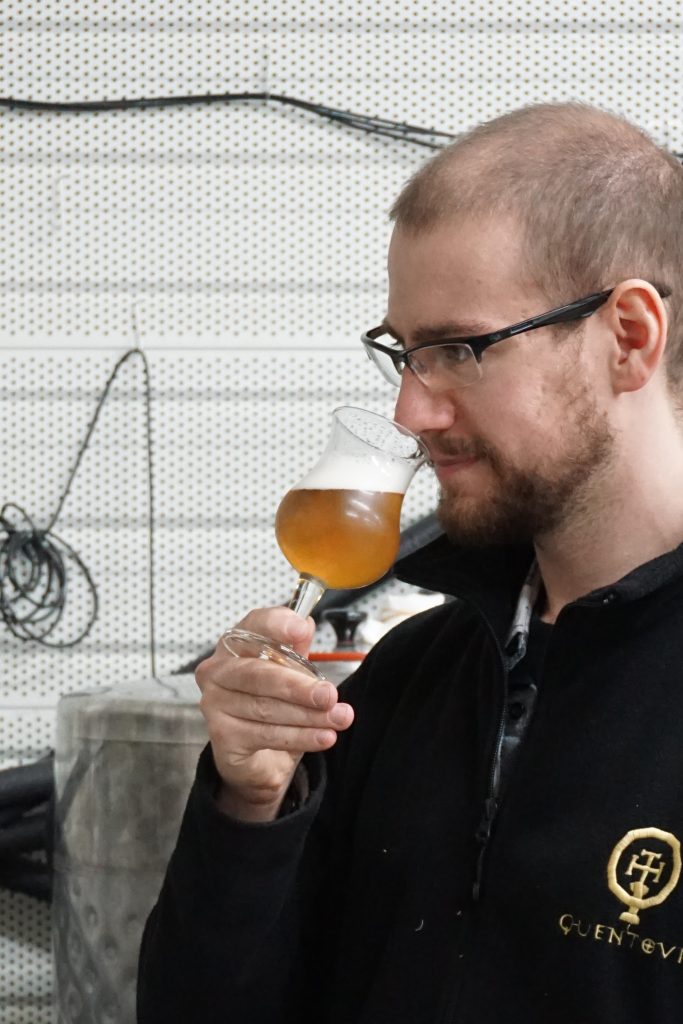 Visit the Quentovic brewery website and plan a visit while on a trip to Montreuil-sur-Mer or Le Touquet-Paris-Plage http://quentovic.com