Les Frères Bernard Sainte Goldeleine cheese dairy : a family dairy following traditional cheesemaking method
The Sainte Godeleine cheese dairy nestles within a little village called Wierre-Effroy just 20 minutes from Boulogne-sur-Mer and 30 minutes from Calais.
It all began in 1990, when Antoine and Joachim Bernard decided to transform the raw cow's milk from the herds based near to their dairy into cheese.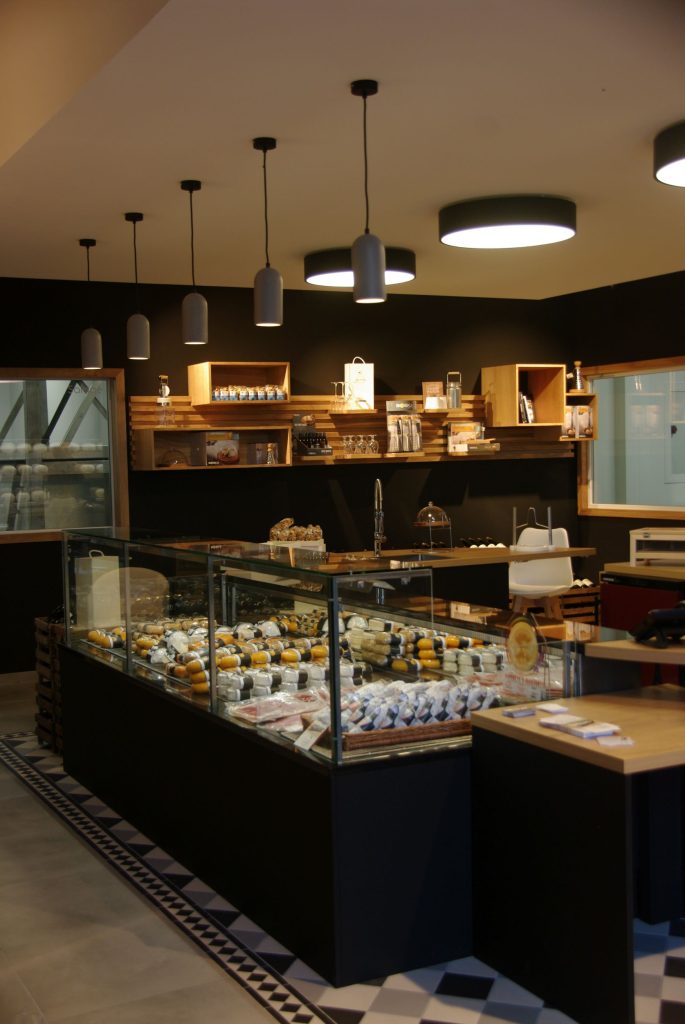 A brand new production line
After being in business for more than 30 years, fromagerie Sainte-Godeleine seems to have found a certain rhythm. This family business processes around 3.3 million litres of milk a year. That equates to 280 tons of cheese. These cheeses are sold by retailers across the region, but also in Paris and other towns in France and further afield (Belgium, China, United States…).
A new page in their story was written on 21st September 2018 when Antoine and Joachim Bernard started offering guided visits (by reservation) behind the scenes at the production site, as well as a shop.
Producing cheese, the process explained and explored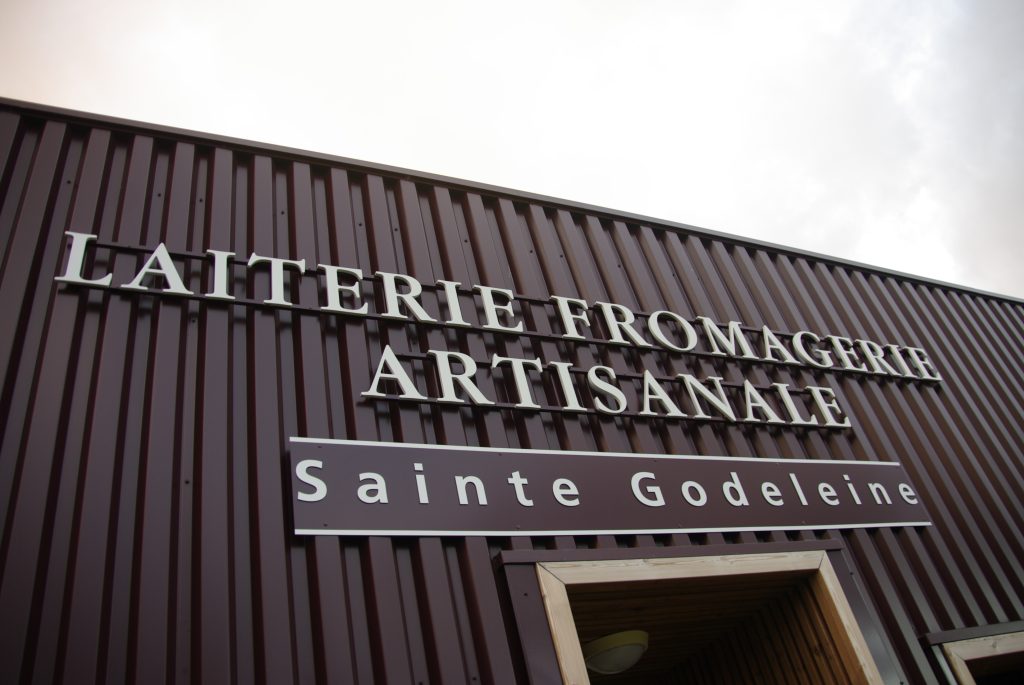 Firstly, bring the milk to the proper temperature and, depending on the type of cheese, you may pasteurise it.
The milk is then channelled into a pot that can hold up to 1,200 litres. Lactic ferment is added to this in order to acidify it along with a high-pressure enzyme in order to make the milk coagulate.
The curdled milk is then cut into pieces, whilst continuing to heat it in order to fully extract the proteins that rise to the surface.
The milk is no longer really milk, although the resulting cheese does not really resemble cheese yet either. This is the in-between stage. The texture of this can be compared to that of a strainer. This mixture is decanted by the force of gravity into moulds: round, square… which give the cheese its shape. For instance, for a Brique des Flandres the mould used would be square…
Racks are placed below the moulds in order to allow the cheese to drain. A temperature of 25 degrees is required for this stage to be effective.
After 24 hours draining off, the cheese is salted, either by hand or in containers of brine, and then placed in a cellar to mature.
Cheeses with soft flesh are washed and brushed every week. Every cheese is transferred from cellar to cellar, usually passing through six different cellars in this way with temperatures ranging progressively from 16°C to 10°C and with levels of humidity that are closely monitored. If the temperature is too dry it prevents the cheese from maturing, whilst too much humidity will lead to a rind that is excessively porous.
Week after week, the rinds of the cheese form and the ferments develop, releasing ammonia like odours that sting the nostrils and the eyes. Happily, the cheese does not share this odour!
Visits are best between 9.30am and 12.00 when the cheeses are being made ! Visit the website https://lesfreresbernard.fr