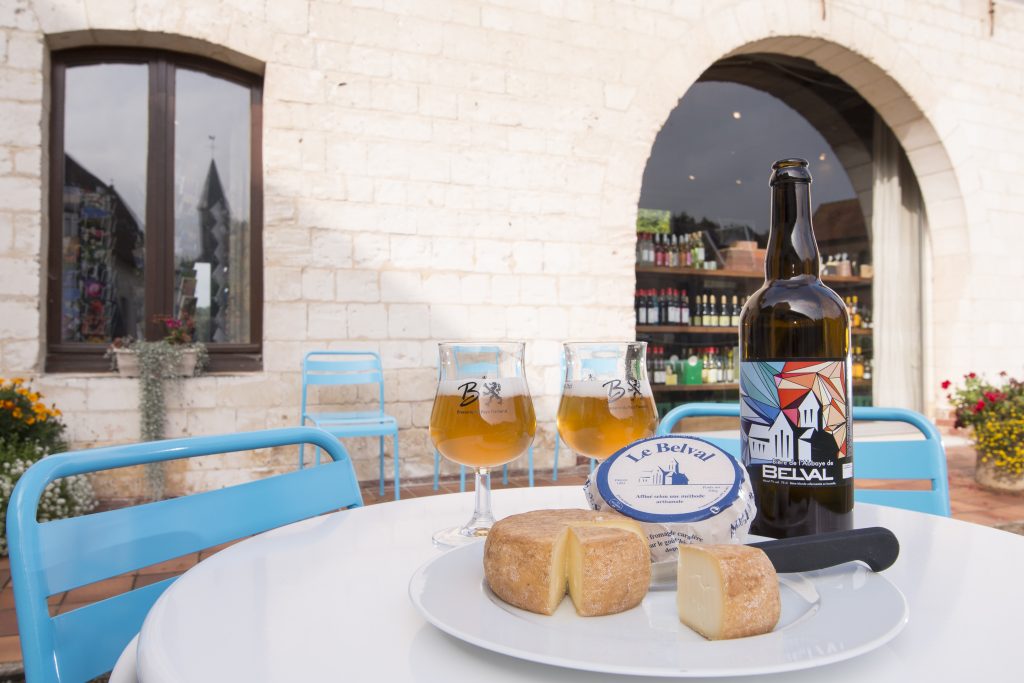 Tours, accommodation and fine cheese at the Abbey
This is the story of an abbey hidden deep in a wooded and leafy valley in the Ternois, at the heart of the Countryside area.
Founded in the 19th century, Trappist nuns manufactured cheeses here to fund their vocation. Following the departure of the last religious community in 2012, enthusiasts took up the challenge and brought new life to the site by establishing a gîte, tours of the abbey, the relaunch of cheese production, and the creation of a local beer…
Matured in the silence of the cellars, traditional cheese and beer
The history of Belval cheese is intimately linked to the history of the Abbey, both having been established in 1893. Trappist nuns manufactured cheeses such as 'gagne-pain', following the motto of St Benoit: "You are truly a monk if you live by the labour of your own hands."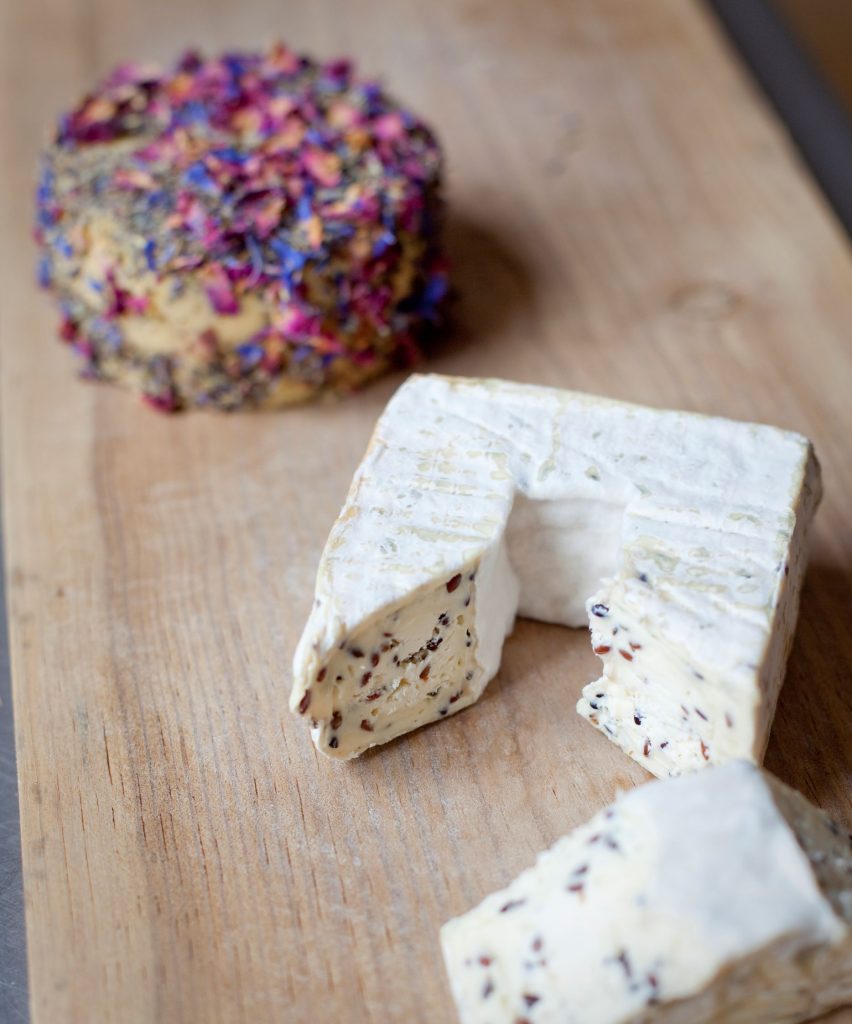 Belval cheeses are matured in the silence of the Abbey's cellars in order to give them their character. Discover the range of cheeses from the Abbey:
Belval is a raw cow's milk cheese with a soft flesh that is pressed and uncooked. Its slightly buttery flavour gives way to a more pronounced aftertaste.
Belval Bière requires several months of maturing so that the hop flower can exude all of its aroma. This cheese perfectly accompanies the beer from the abbey of Belval.
Enclos de Belval is a creamy and subtle cheese with an unctuous texture.
Cloître de Belval is the latest variety and represents the characteristic shape of the abbey's cloister. With a crunchy texture, this raw cow's milk cheese is rich with toasted linseeds from the terroir.
The Cloître de Belval's little brother is the BelvaLin, a cheese with a soft flesh and mould rind. Linseeds give it a slightly nutty flavour.
Floral de Belval is very unusual in the world of cheese as it is matured with dried flowers that give it a very subtle taste. Its rind is covered with a mix of dried cornflowers, roses and lavender.
New from the dairy:  Epicés de Belval!
These cheeses are coated in a mixture of a dozen or so spices and aromatic plants. Four varieties are produced for your temptation:
Cumin, coriander, yellow mustard
Fennel, aniseed, tarragon
Garlic, oregano, basil, thyme
Sweet pepper, paprika, black pepper
Where can you get them? Find stockists here.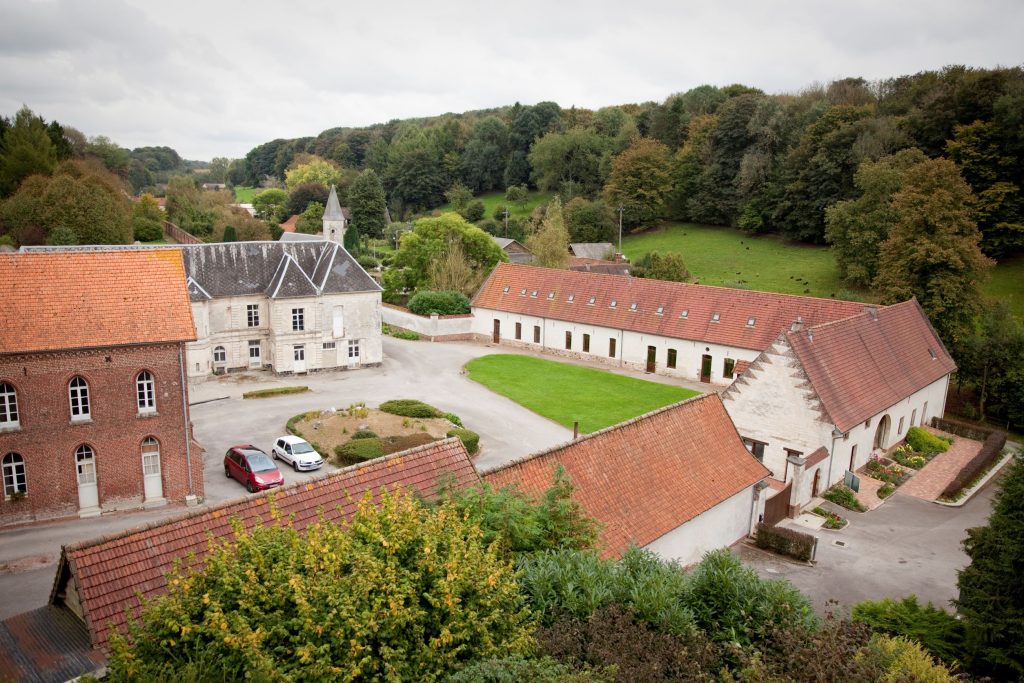 Enjoy beer and cheese on the Abbey's sunlit terrace
Belval cheeses perfectly accompany the Belval beer, which was first brewed in 2013. A beer of great character, its label bears the colours of the stained-glass windows of the Abbey, as well as a picture of the building itself.
From May to September, take advantage of the cheese bar that opens on the terrace when the weather is fine. 
Open from 12pm to 2pm on Friday, Saturday and Sunday.
TO FIND OUT MORE
Belval Abbey
437 Rue Principale, Hameau de Belval
62 130 TROISVAUX
00333 21 04 10 10
www.abbayedebelval.fr