The GR120, 175 km of walking route in France
The "GR" in France stands for Grande Randonnée, they are long-distance signposted walks all over France. They can be followed by visitors for several days. The GR 120 in Pas-de-Calais, also known as the Coastal Trail, stretches right along the Opal Coast, from the Belgian border right up to Berck-sur-Mer. Following this trail really couldn't be simpler! Head to the coast and look for the usual red and white markers for GR trails.
This walk takes you through the most beautiful natural habitats of the Opal Coast, and here is a quick overview of what to expect:
Set foot on the polder of Northern France
Between Calais and Gravelines, the mudflats of the Platier d'Oye across nearly 400 hectares. This polder, formed by the appearance of sand banks in the 17th Century, is home to many species of migrating birds whatever the season.
From the observatory you will enjoy an unbeatable view over the salt marshes, mudflats, wetland meadows, dunes…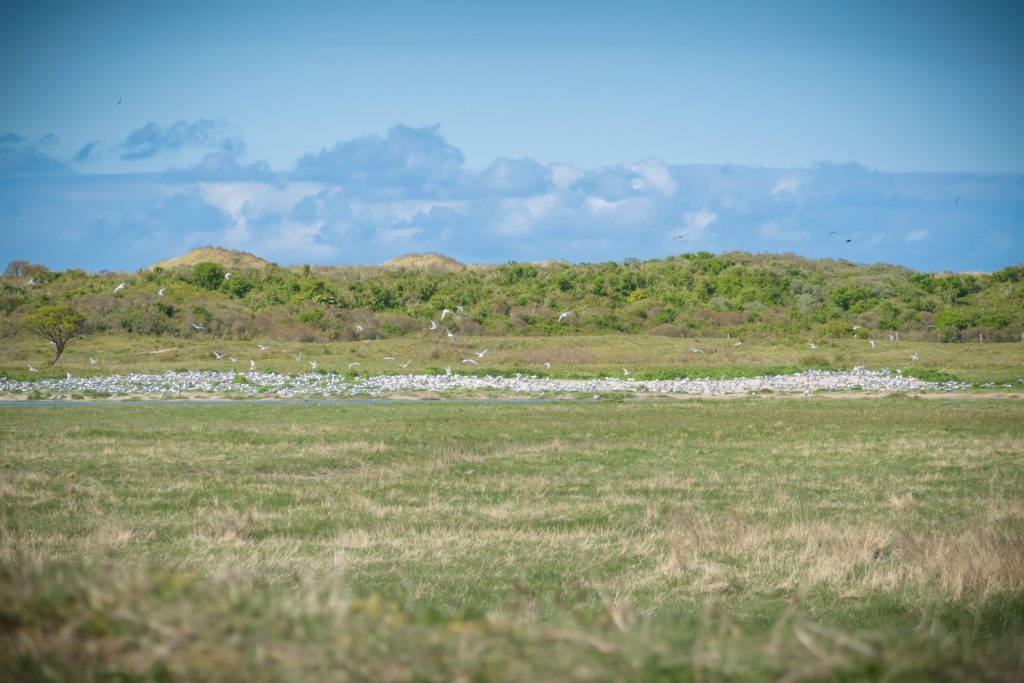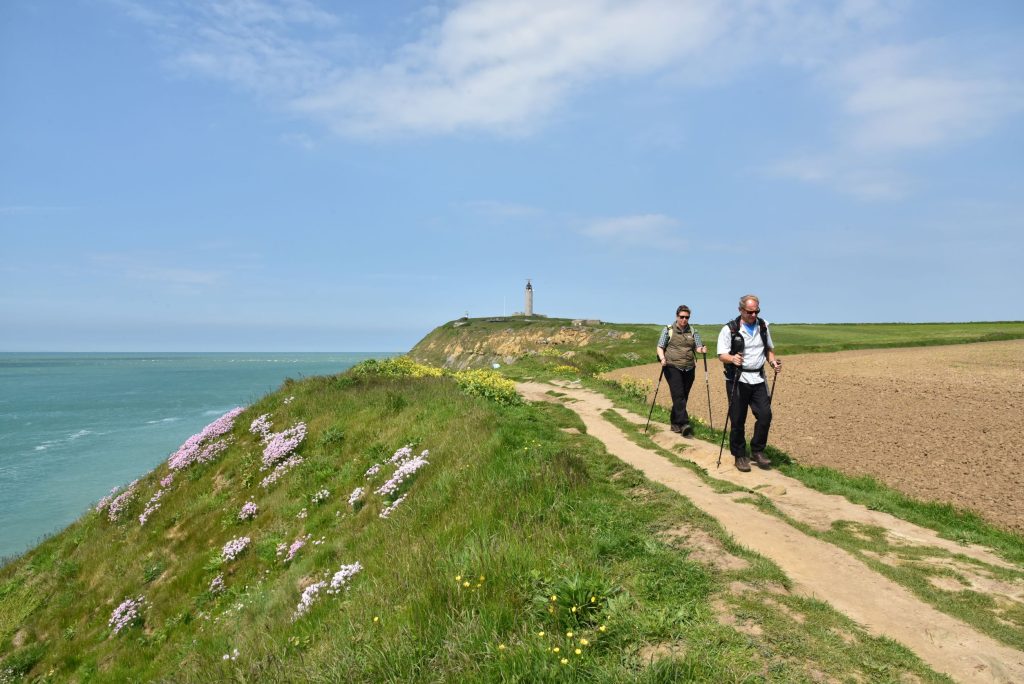 Enjoy the iconic cliffs of Cap Griz Nez
An iconic site in Pas-de-Calais, the Deux-Caps site obtained the « Grand Site de France » label in 2011, providing national recognition for an ensemble of landscapes that stretches for over nearly 23km.
Featuring, most notably, Cap Gris-Nez ("Grey Nose" and Cap Blanc-Nez ("White nose"), this site stands out thanks to the diversity of landscapes and habitats. The beauty of the well-preserved landscapes is added to by the diverse built heritage that exists there. With Fort Vauban in Ambleteuse, the village of Audresselles or the holiday villas of Wimereux, every commune boasts its very own character.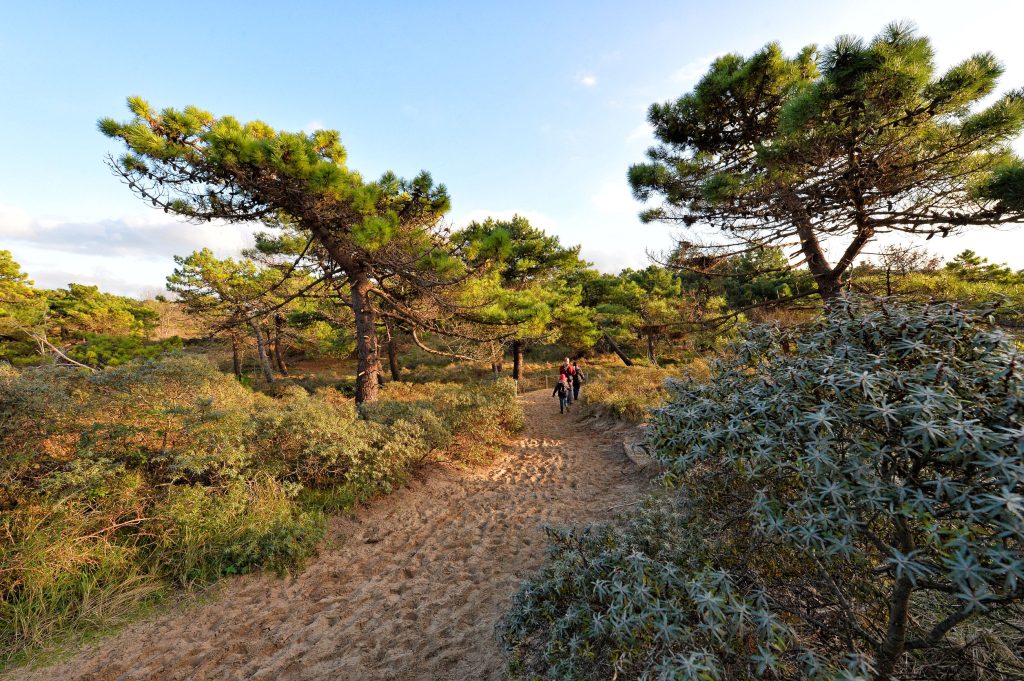 Walk across the Slack dunes
The site of the Slack dunes, between Wimereux and Ambleteuse, is one of the most extensive dune massifs in Pas-de-Calais. Combining dunes, beaches and pine woods, the landscapes are varied and retain their wild and authentic character.
Home to seals: stroll through the nature reserve of the river Canche and Authie bays
Near Etaples-sur-Mer, on the right bank of the Canche Estuary, Canche Bay is home to a nature reserve of more than 500 hectares. A meeting point between the river estuary and the dunes, this habitat is made up of a multitude of areas brimming with plant and bird species.
A few metres from Berck-sur-Mer, the dunes reveal Authie Bay. With its saltmarsh, foreshore and dune massifs, this site provides an unbeatable view of the Bay of the Somme. Authie Bay actually owes its reputation to a colony of grey and harbour seals that have been setting up home here for decades.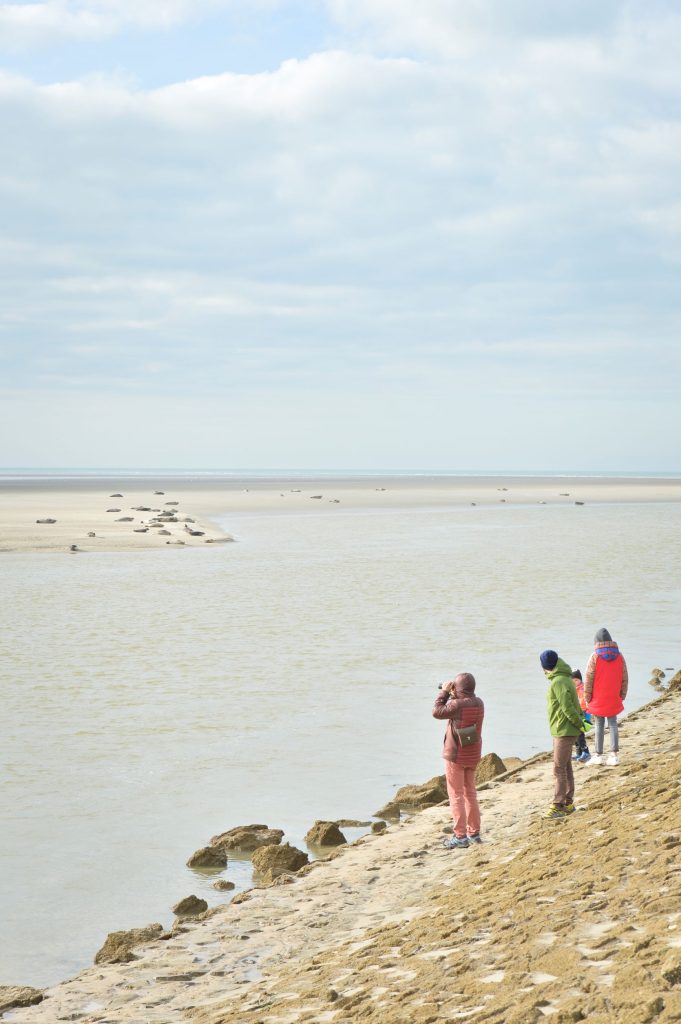 You will find a detailed map of the GR120 trail online here :
www.gr-infos.com/gr120.htm