They are real meeting places where people gather, talk about everything and anything… A perfect link between producers and consumers, markets promote short supply chains and showcase local produce.
So, to find out what the Côte d'Opale has cooking, there is nothing like a trip to the market. Freshly caught fish, organic vegetables, local meats, cheeses with character or gourmet products, there is so much to enjoy…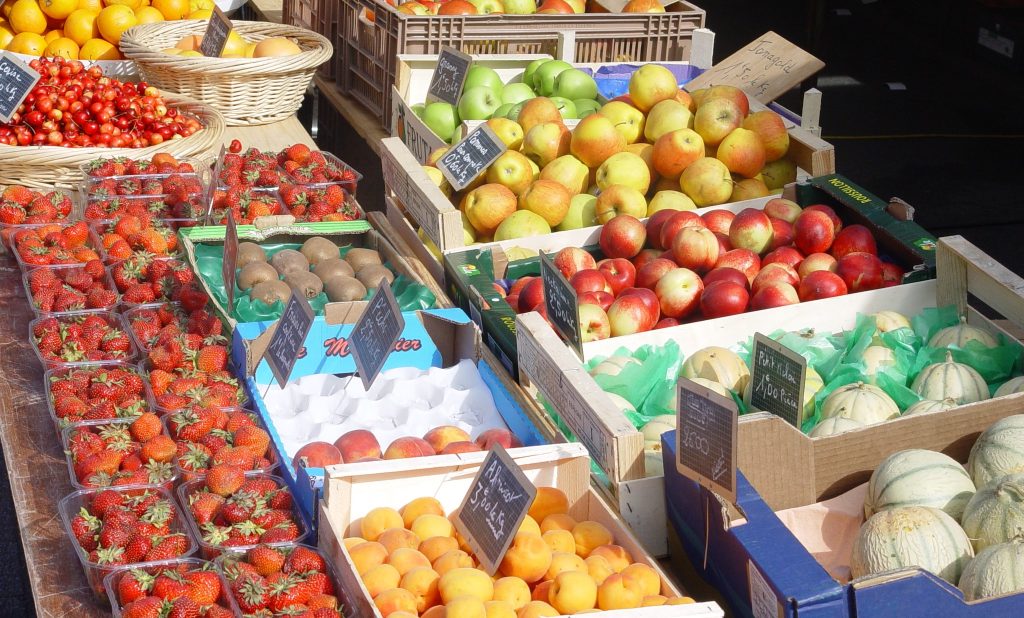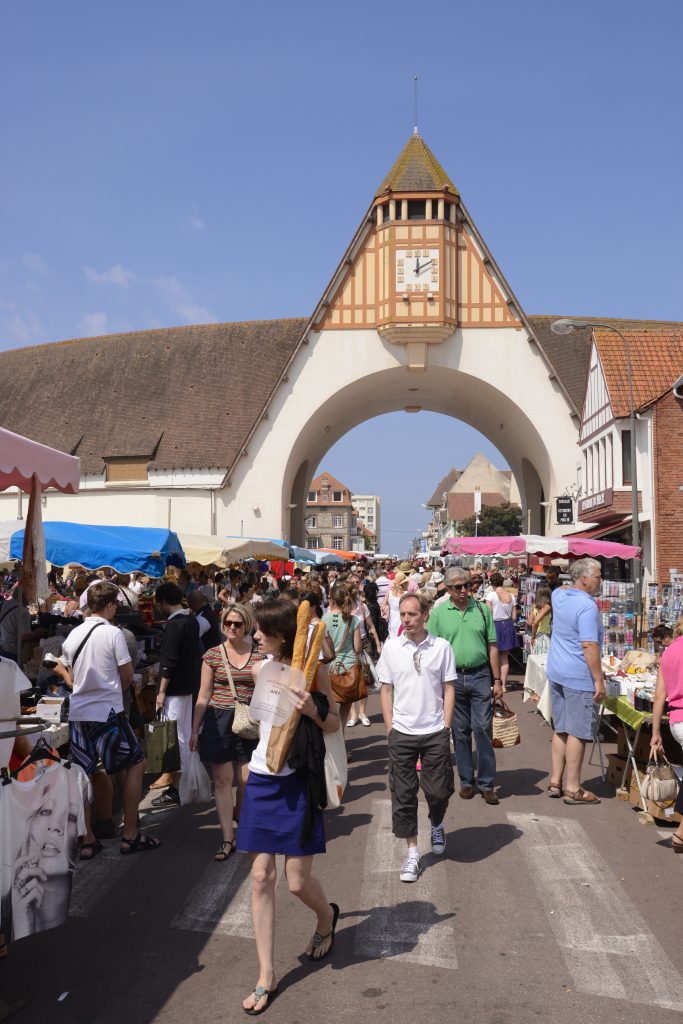 The most beautiful market is…
This is clearly a trick question, and one to which everyone will answer "mine". So, to get everyone (almost) to agree, TF1 French TV and "La Voix du Nord" newspaper have been holding the Most Beautiful Regional Market Competition since 2018, a qualifier for the Most Beautiful Market in France competition. In 2019, the Côte d'Opale stood out with three markets… in the top three! Behind Audruicq, a town in the Calais hinterland that won the title, Étaples-sur-Mer and Le Touquet came second and third respectively. Étaples-sur-Mer for its great size, the quality of its producers but also its authentic, friendly, genuinely good-natured atmosphere! Le Touquet for the beauty of its covered market, its premium food products and its trendy yet affordable items…
Three markets that help customers land the catch of the day
On the Côte d'Opale, going to the market means above all filling your basket with ultra-fresh fish and just-caught shellfish. For maximum freshness and top quality, but also for conviviality, there is nothing better than the stalls of the fishermen-artisans.
In Étaples-sur-Mer (Quai du Port, Boulevard Bigot Descelers), in Boulogne-sur-Mer (Quai Gambetta) and in Calais (Quai de la Colonne), the professionals, or rather their wives, offer the day's catch at these so-called "aubettes". Sea bass, dogfish, sole, turbot, mackerel, herring, dab or beautiful scallops… it depends on the tide and the season but it is always sold direct, without any middleman!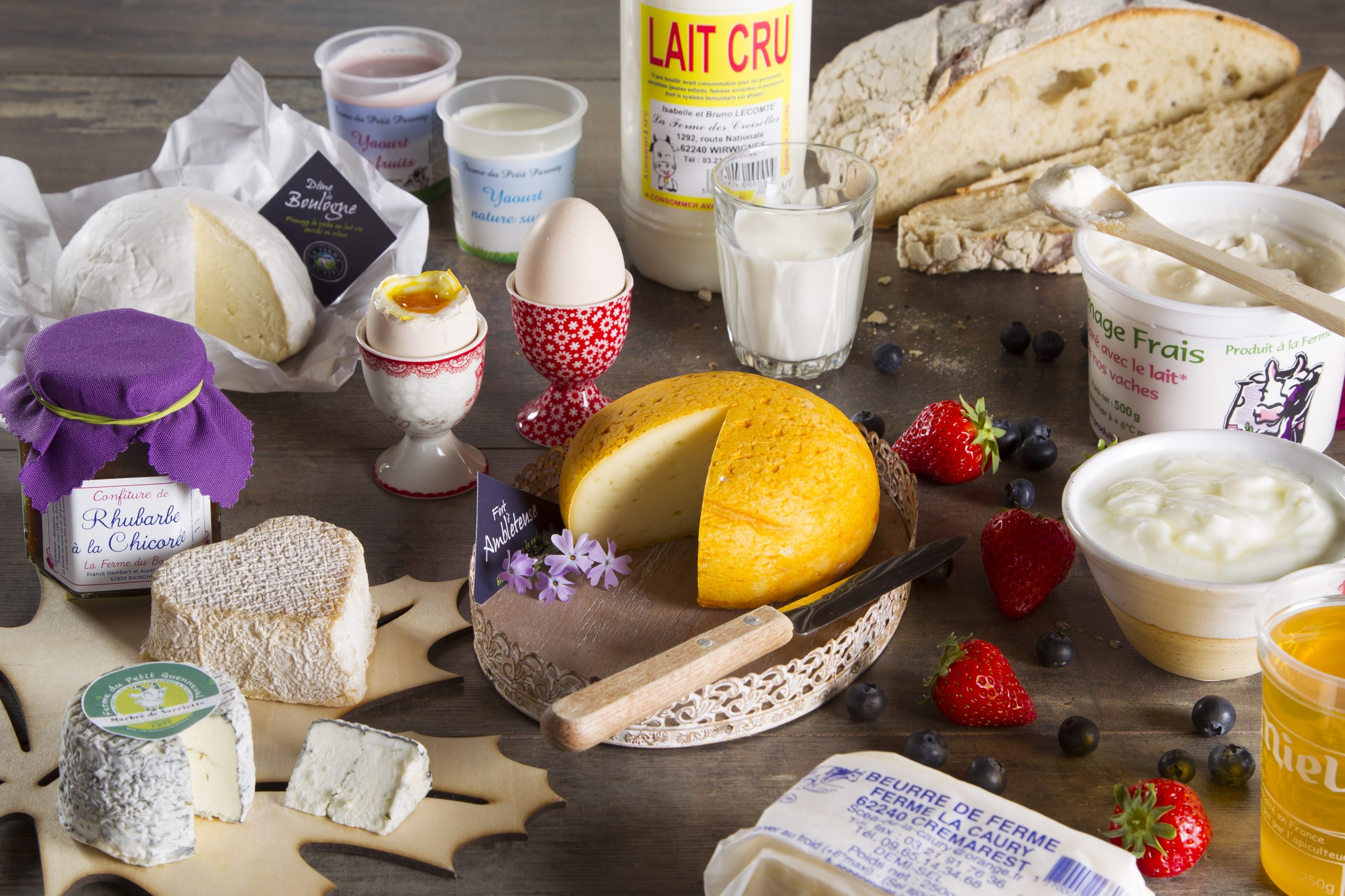 What should you stock up on at the market?
The Côte d'Opale offers an embarrassment of riches in terms of good produce, flavours and talent! Depending on the market, you will find fresh eggs, yoghurts, butter and cream, pork, beef, cold cuts, chickens and other poultry, strawberries, apples, pears and apple juice, organic vegetables and Rattes du Touquet, jams, honey, savoury tarts, prune tarts, soups, Vieux-Boulogne and other cheeses that are ambassadors of the region. Enough, in any case, to prepare quite a feast!
The market moves into its summer quarters
Deprived of a market during the year? All the more reason to make up for it when the sun comes out! All over the Côte d'Opale, some resorts love playing the gourmet game as soon as the summer season arrives. Escalles, Hardelot-Plage, Sainte-Cécile, Stella-Plage and others delight holidaymakers by inviting producers, farmers and artisans to set out their wares. These markets are a great way to promote good food and conviviality!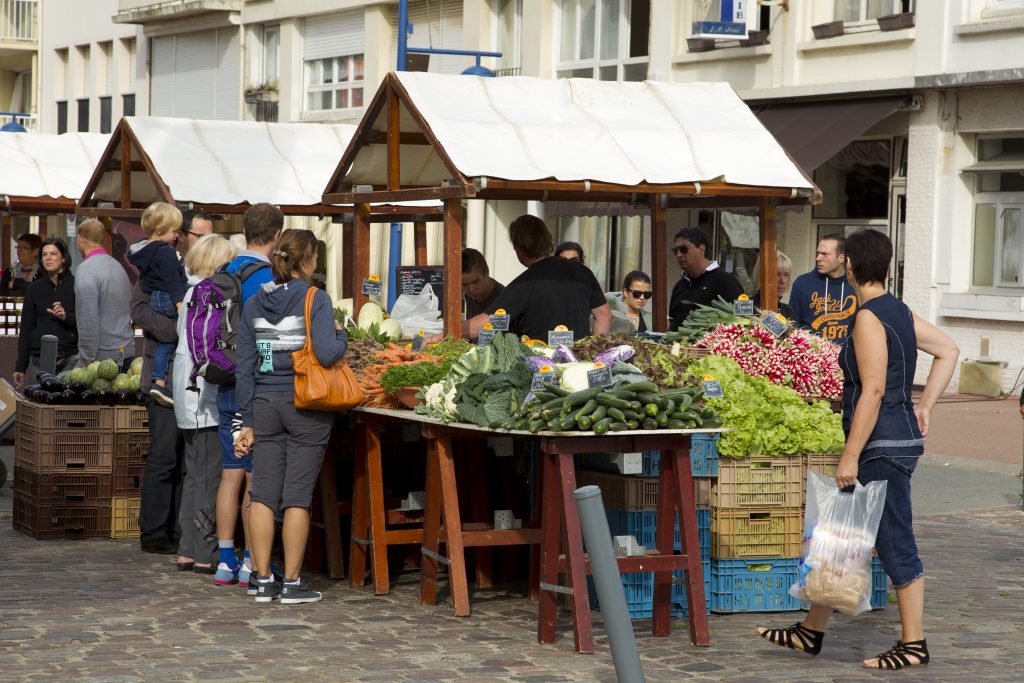 There are also (semi) nocturnal markets
In season, the evenings are long and the holidaymakers are always ready to roam… For several years, the Côte d'Opale has therefore adopted the tradition of a market at aperitif time… Among the many towns involved, Berck-Plage hosts a night market on Thursdays at the Place de l'Entonnoir. The same evening, Audresselles presents its own picturesque evening market. On Fridays, Wissant delights its guests with a market of food products. Ambleteuse doubles up with a tourist and festive market on Fridays in the late afternoon. The best way to kick off the weekend…